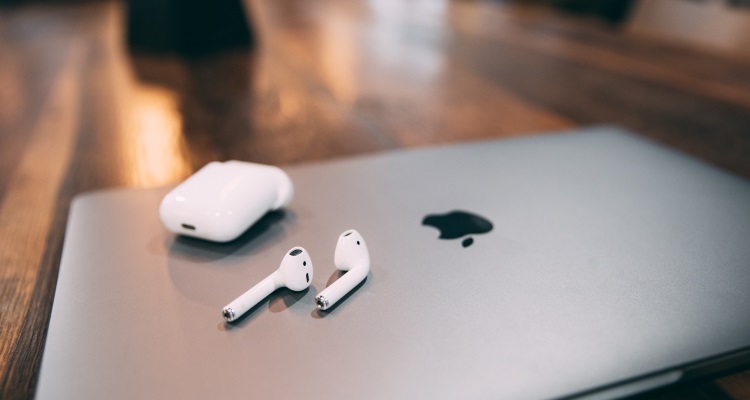 Apple is prepping a refresh of its iconic AirPods line amid new phones and tablets.
Apple is planning to unveil at least three new iPhones at an event next month. Sources familiar with the company's plans say the new phones will go on sale in September.  Alongside that push, Apple is rumored to be launching several new product refreshes, including AirPods with noise cancellation and water resistance.
Bloomberg's sources say you should expect a refreshed iPad Pro, entry-level iPad, new Apple Watch, and a revamped MacBook Pro.  Also among the refreshed items are AirPods and the HomePod smart speaker.
On the laptop side, Apple is now under pressure to give its laptop users a better solution than the butterfly switches.  On the mobile end, Apple is rumored to be planning on copying the reverse-charging feature Samsung built into its devices.  As a result, the latest version of AirPods will be able to charge in-case, simply by setting the case on the back of one of the new iPhones.
The new AirPods model is rumored to be more expensive than the current $159 model.
Other new features will include water resistance and noise cancellation. Sources did not include a specific launch date for the new AirPods other than "by next year."
The HomePod will also get a refresh due to the poor sales performance of the current model. Apple severely lags behind the competition in the smart speaker category.  Amazon continues to dominate, but both Google and Samsung have carved out a niche. So far, the HomePod has only captured about 6% of the smart speaker market share in the United States.
Incidentally, Apple just introduced a new version of the AirPods in March, featuring Siri support and longer battery life.  But that's more of an incremental update.
Despite all the new product reveals, Apple is increasingly relying on its subscription models. iPhone revenues have dropped year over year as devices have launched with fewer exciting new features.  That, coupled with general market saturation, has forced Apple to reinvent into subscriptions — and double down on platforms like Apple Music.