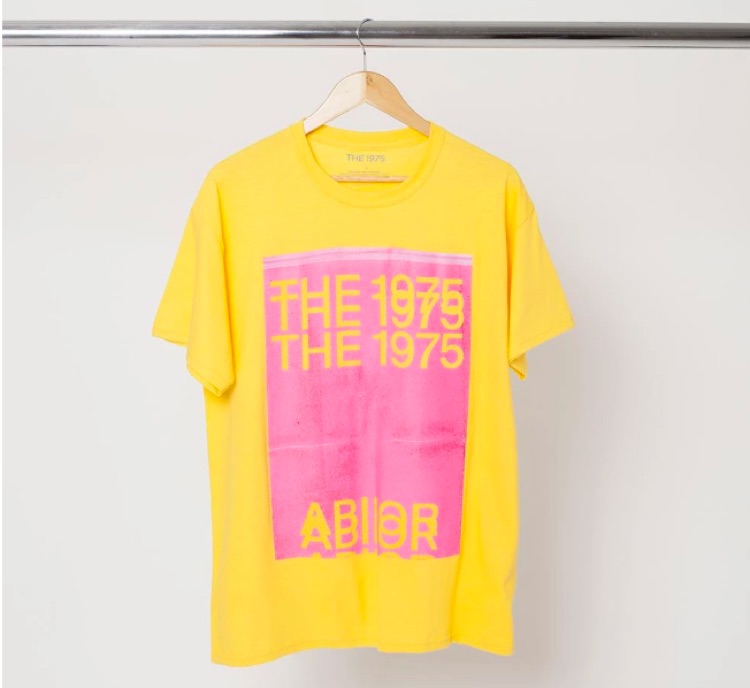 British pop band The 1975 have come up with a novel approach to both help the environment and get some good publicity at the same time.
Instead of producing T-shirts in connection with their upcoming album, the band is going to print over their existing stock of tees from past albums and concert tours.  They are also encouraging their fans to get their old tees refreshed with the new design.
With the band's latest album Notes On A Conditional Form set to be released February 21st, 2020, frontman Matt Healy wrote in an Instagram post explaining that all shirts they will be selling at shows in support of the new record would be reconditioned from old ones.  He also mentioned that at the band's upcoming shows, in the English cities of Leeds and Reading, fans can bring their old shirts, whether they be 1975 shirts or not, and get them refreshed with the band's new design.
"You will also be able to bring any old 1975 shirt or ANY bands you love shirts to Reading [and Leeds] festival and have the same print done over the top there", he added.
The 1975 are not the first people to come up with the idea of printing over old concert T-shirts.
Infamously, Kendall and Kylie Jenner sold expensive vintage tees with their images superimposed over famous music artists, such as the Doors, Notorious B.I.G. and Tupac Shakur.  This got the sisters in big legal trouble, but the 1975 are largely superimposing onto their old t-shirts.  And there's no law against changing a t-shirt you've already purchased.
The move to more sustainable T-shirts is not the only environmentally conscious activity the 1975 has been up to.
The first track off their new album, which just happens to be called 'The 1975,' was recorded with Greta Thunberg, who is a noted environmental activist. The band is further donating all the proceeds from this track to Extinction Rebellion, which is an environmental campaign group.
The 1975 were formed in 2002, but they did not record their first album until 2013. They have since had 3 number one albums in the United Kingdom.