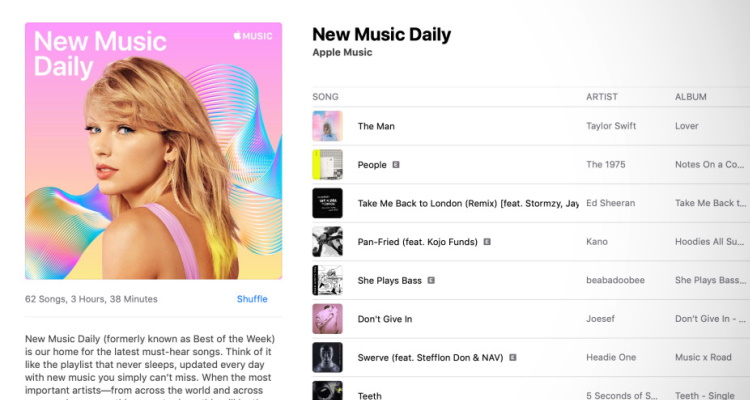 Apple Music has launched a new human-curated playlist that updates on the daily.
The new playlist is called New Music Daily, and it aims to provide a look at the newest tracks in music. The debut lead single for the playlist is Taylor Swift's "The Man," from her brand-new album, Lover.
Apple will likely use the new playlist as a way to promote lead artists on a rolling basis.
The long-time playlist Best of the Week will cease to be now that New Music Daily is here. The old playlist was updated once a week on Friday. The new list will be updated daily with "new music you can't miss from across the world and genres."
The result is a more dynamic mix of tunes that will refresh daily. You can add the playlist to your library for automatic updates as the list changes. Apple Music currently offers a 3-month free trial if you don't use the service, with Spotify recently matching the generous 90-day term.