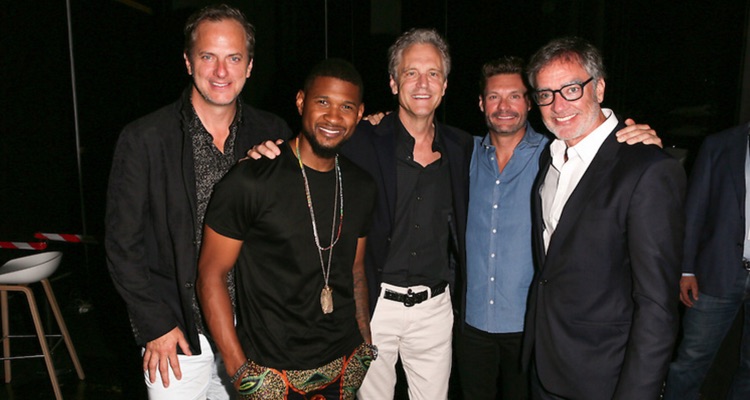 A real estate agent in Beverly Hills is accused of stealing from celebrities' homes in Southern California.
Prosecutors say real estate agent Jason Emil Yaselli and sidekick Benjamin Eitan Ackerman have been charged with seven criminal counts. They are accused of stealing more than $500,000 through fraud and embezzlement.
According to the Los Angeles County district attorney's office, some victims included Usher and Adam Lambert.
Ackerman was arrested on August 16th while Yaselli was arrested on Wednesday. For almost two years, the duo managed to steal luxury items from 14 homes. The items were then sold, and the money was used to make payments on Yaselli's credit card.
Prosecutors say the men identified their targets and then committed the burglaries during open houses. Thefts occurred in Beverly Hills and the Los Angeles neighborhoods of West Hollywood, Hollywood Hills, and Brentwood.
Both men have been charged with money laundering, residential burglary, and identify theft. Conspiracy to commit robbery and money laundering are also included in the charges.
Ackerman has pleaded not guilty to the charges at his arraignment on Monday. His bail is currently set at $1.2 million. Yaselli is expected to be arraigned later today.
According to authorities, Ackerman was arrested in connection to the burglaries last year. However, he was released after prosecutors could not definitively link him to the thefts.
His attorneys say they will have no better chance to do so now. His attorneys accuse the district attorney of trying to attract public attention to the case by name dropping.
"The district attorney's press release, by specifically naming Usher Raymond and Adam Lambert as alleged victims, only emphasizes what we have believed from day one, that this is a publicity driven prosecution.

The people's case is no better today than it was a year ago. Unlike a fine wine, this case does not get better with age. Mr. Ackerman is not just presumed to be innocent; he is, in fact innocent."
If the duo is convicted, they face a maximum sentence of 31 years in state prison.