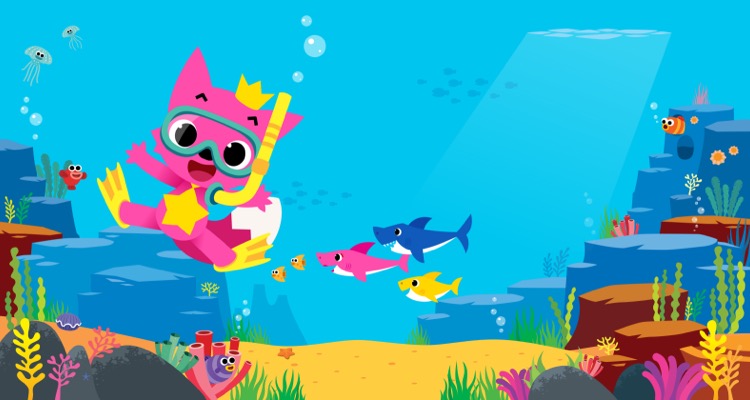 Yet another hit song is the subject of a copyright infringement lawsuit.
This time it's the children's song "Baby Shark" created by the South Korean brand Pinkfong, which has garnered more than 3.3 billion views on YouTube.  A musician named Johnny Only says that the song belongs to him, and he's suing Pinkfong's parent company SmartStudy in a South Korean court of law.
Even Only admits that "Baby Shark" predates him, however.  Although no one is quite certain of the song's origin, it's believed to have been a campfire chant developed at U.S. summer camps for kids sometime last century.  The song may have emerged in conjunction with the success of the "Jaws" franchise — though that's just another theory.
In other words, this is a song without a known author — which effectively make the original version a public domain work.
Against that inconvenient fact, Only says that he's been performing his own version of the song for around 20 years. He further says that he rewrote the original chant to focus on the sharks and make it more of a children's song. He believes that the Pinkfong version specifically copies the version of the song that he created.
Only published this version in 2011 and also made a YouTube video for it, which currently has around 100,000 views.
This past July, the Seoul Central District Court first heard the case. But before the case can go on, the Korea Copyright Commission must review both versions of the song.
While Only insists that he should receive credit for what has become a worldwide phenomenon, SmartStudy strongly disagrees. They insist that their version of "Baby Shark" was based not on Only's, but on the public domain version that Only based his work upon.
But Only counters that the Pinkfong version has many similarities to the unique features of his version. These similarities include:
The length
The key
The tempo
The rhythm
The instrumentation
The harmony and styles
Only further says that the two songs even use a splash at the beginning of it.
More as this case develops.