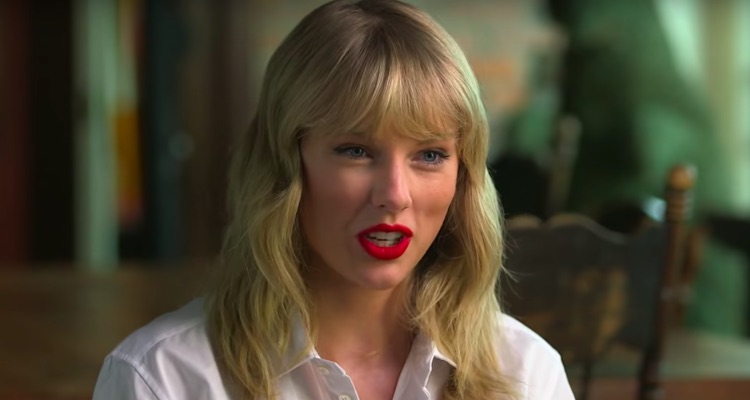 Taylor Swift's Lover is absolutely crushing it in China.
Update, Monday, September 2nd: We've now updated the piece to include sales figures from the U.S., as well as broader global numbers.
Taylor Swift is putting up giant numbers in China on her latest album — and beating her U.S. sales in the process.  According to sales stats shared this morning by Universal Music Group, Lover has already sold 1 million units in China, based on a mix of actual album sales and streaming equivalent albums (SEAs).
Back in the U.S., the album has topped 850,000 landed at 867,000, according to Nielsen.  The album was released on August 23rd in both countries.
Additionally, UMG also noted that global sales topped 3 million, though this is technically 'album equivalents'.  Streams of the album on Spotify surpassed 650 million, according to the label, though it should be noted that this doesn't always reflect complete, front-to-finish listens (but rather, the rough equivalent of that).
Actually, the album is also expected to set records throughout the world — so stay tuned for more sales country-specific updates as they roll in.
Of course, China's population is four times bigger than America's, but this is still an impressive feat for a Western artist singing in English.
UMG and its subsidiary Republic Records noted that Lover is now the best-selling album this year in China, with Taylor Swift crossing the tricky cultural divide.  We're not sure of other sales records in China, though Lover may be one of the fastest albums to hit 1 million in the country.
Incidentally, Swift's previous albums — 1989 and Reputation — have also crossed the 1 million mark in China, according to UMG.  But those albums, unlike Lover, aren't owned by Swift.   Instead, both albums are controlled by Scooter Braun's Ithaca Holdings, thanks to a recent, $300 million acquisition of Big Machine Label Group (BMLG).  The deal caused Swift to go nuclear against Braun and Big Machine founder Scott Borchetta, though both defended themselves against a litany of character attacks.
Lover, by contrast, carries an entirely different ownership arrangement, which might explain Swift's heavy marketing blitz. Incidentally, Swift's mess of drama with Braun and Borchetta is undoubtedly fueling sales of Lover, with Swift re-treading her old triggers of outrage against men.
The only difference: instead of an ex-boyfriend, Borchetta is an ex-business partner. And Braun, despite some very questionable claims from Swift, is now being conveniently recast as a bully.