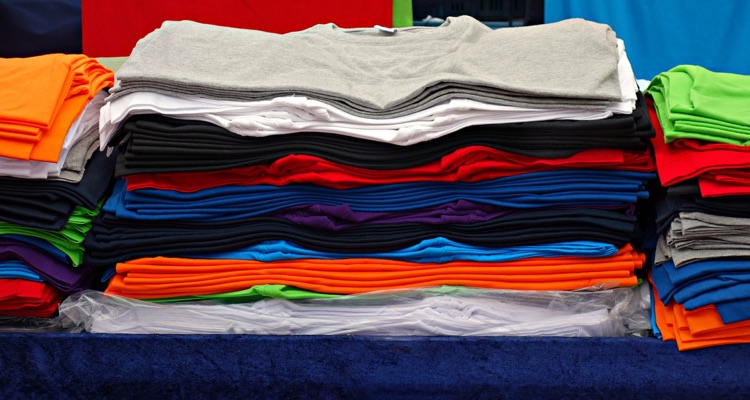 Sony Music UK has now acquired Kontraband, a British merchandise company.
Kontraband will not only collaborate with all of Sony's labels, but also with The Thread Shop, which is the label's merchandiser in the United States.
Nicola Tuer, who is the COO of Sony Music in both the United Kingdom and Ireland, says that the company executed the deal to diversify its business. She believes that the acquisition of Kontraband will help Sony's music artists enhance their various brands — though additionally, it will help Sony expand its revenue streams tied to those artists.
Initially, major labels drew their income from recordings and publishing, though broader 360-degree agreements helped to diversify and expand those revenue streams.  That includes merch, a longtime revenue enhancer for artists.
Currently, Justin Smith and Paul Entwistle run Kontraband, with both bringing considerable experience producing, distributing and selling music merchandise throughout the world.
Some of the many artists the company has worked with include Bjork, Camila Cabello, PJ Harvey, 50 Cent, Kylie Minogue, Nick Cave, The Bad Seeds, Iggy Pop, The Streets, and The Pixies.
"From the very start of our conversations, there was a very clear vision about the role merchandise would play alongside [Sony's] other services, so it's a massive opportunity for us to be able to integrate as part of this," Entwistle relayed.
As part of the deal, Kontraband will be moving all its operations from its current location in London to Sony Music UK's headquarters, which are located in Kensington.
The acquisition is the second of its kind for Sony in recent months. In August, through The Thread Shop, they acquired the merchandise department of The Araca Group, which is a theatrical production company based in New York.  At the time, Richard Story, who is Sony's entertainment president, signaled serious interest in expanding into music merchandising.  Another acquisition later, and Sony could be acquiring a mini-merchandising empire.