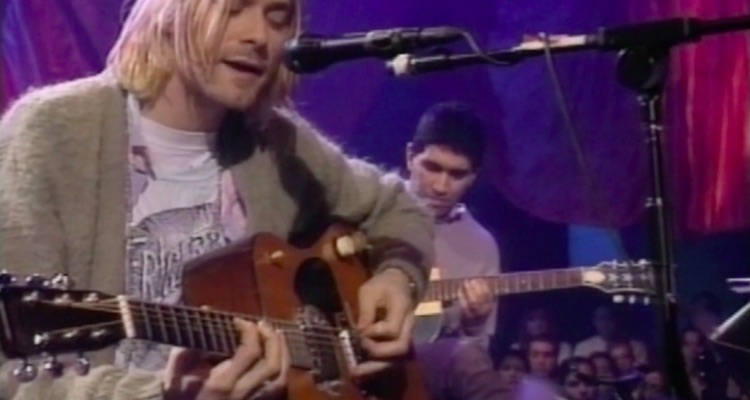 Easy Street Records in Seattle has found a royalty check made out to Kurt Cobain.
Store owner Matt Vaughn says that he ran across the check after tidying up in the basement. The check was made out to Nirvana lead singer Kurt Cobain and was for a whopping $26.57. The check is dated March 6th, 1991, six months before Nirvana became a global sensation with the Nevermind album.
Vaughan said the check was tucked in a collection of the band's tour itineraries. He had bought the bulk itineraries and records in 1993. They sat in his basement for 26 years before he rediscovered them.
"Last week, I was moving some stuff around and guess found a moment of reflection, sat there in the basement and flipped through every page. That's when these thin pieces of paper dropped out."
In addition to the royalty check, Vaughn also found a $177 rent money order receipt from 1990. The money order was wedged in between Cobain's itineraries in 1992.
Vaughn believes Cobain may have carried the old item around as a reminder, or good luck charm. Other interesting items of note include a backstage pass and a past-due medical bill.
Cobain remains an enduring cultural icon for many. Perhaps seeing such a stark little snapshot of his life puts things into perspective. The past-due doctor bill feels fitting, considering that a substantial percentage of Americans struggle with medical debt.
Cobain and Nirvana led the grunge-era of rock throughout the early 90s.  The singer was 27 when he was found dead in his Seattle home on April 8th, 1994.  Coroners ruled his death a suicide by self-inflicted gunshot wound.
Cobain's musical legacy continues to this day. Earlier this summer, he earned a music credit on the Lil Nas X song, "Panini." Back in May, a dirty paper plate used by Cobain to write out a setlist sold for $22,000 an auction.