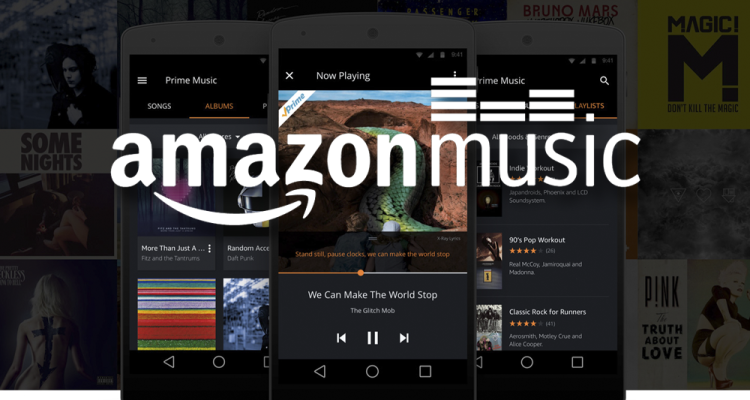 Amazon Music HD launched today, undercutting several other high-definition streaming services.
A new HD streaming plan has been rumored to be in the works for a few months now. The new plan will cost $14.99 a month for the HD tier, or $12.99/monthly for Prime subscribers.
By comparison, Tidal's Hi-Fi plan starts at $19.99/monthly and has several tiers.
Amazon Music says it has a catalog of over 50 million HD songs. It defines HD as CD-quality 16-bit and 44.1kHz sample rate. The service has "millions" of UltraHD tracks of 24-bit and sample rates from 44.1kHz up to 192kHz. Amazon Music HD will deliver the files in lossless FLAC instead of Tidal's MQA format.
Amazon VP of Music Steve Boom says Amazon is looking to bring HD and Ultra HD streaming to the masses. Amazon Music HD isn't aiming for niche audiophiles like Tidal and Qobuz ⁠— Amazon Music HD is going for the mass approach.
Amazon Music's latest subscriber numbers appeared to be around 32 million in April.  Spotify hit 100 million paid subscriptions in that same period.  Amazon might have an easier time with conversions though, thanks to cheaper pricing for Prime subscribers.
Amazon Music HD might be a reason for some people to switch away from Spotify.
Spotify has tested lossless audio in select markets in the past the past but has determined there's no mass appeal there.  Apple is flirting with its own AAC format with high-definition but has stopped short of a lossless commitment.  Amazon stepping into those waters is significant, but it's unclear if the move will pay off.
"We haven't talked much about [introducing an HD tier]," Spotify VP and head of investor relations Paul Vogel recently shared at Goldman Sachs' Communicopia conference. "But if you go back and look at it, it's not really something that's been a big differentiator among the different services.  It's really about user interface, algorithms, playlists, discoverability and those type of things."
"So I wouldn't say never, but we think that in terms of what consumers are looking for, it's not something that's really resonated."
There's also the question of capacity and bandwidth.  Lossless audio delivery demands much more streaming bandwidth than standard definition streaming.  Even most unlimited plans in the United States have a soft data cap of around 22GB.  Until the 5G future is here and can support HD audio by default, many consumers will shy away.
We saw the same thing with adoption rates from SD to HD TV signal in the 2000s.