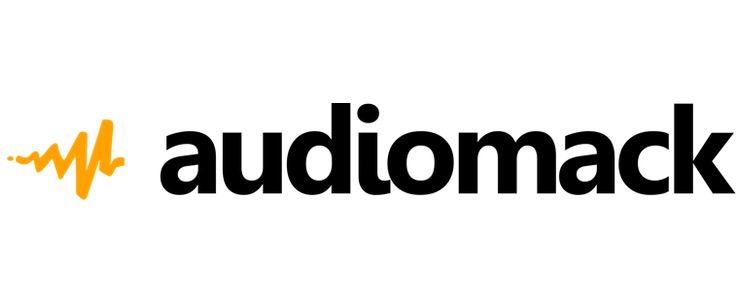 "We've created an app where young music fans go every day," said Dave Ponte, CMO and co-founder at Audiomack.
Spotify is great at blowing up superstars like Drake and Ed Sheeran. But where are other artists getting incubated and developed? That's the space aggressively being pursued by NYC-based music streaming and discovery platform Audiomack, which is working to create an environment that encourages artist and fan engagement at the earliest levels of a music career.
The growing platform is already attracting major partnerships: in July, Audiomack partnered with Live Nation to present a five-city tour based around its popular Hometown Heroes playlist series, which kicked off in NYC in August. And just last month, Warner Music Group inked a discovery and development-focused deal with Audiomack.  DMN has also partnered with Audiomack to further accelerate growth and industry deals.
At WMG, things are just getting started.  "We're pleased to have found an innovative way to structure a commercial partnership with a discovery platform like Audiomack," said Allan Coye, Vice President of Digital Strategy & Business Development at WMG. "The service is a terrific addition to our ecosystem, opening up exciting avenues for our emerging artists to directly engage an active audience thirsting for new music."
Audiomack is heavily focused on building emerging artists and the scenes that surround them, instead of blowing up already-established artists.
Part of the difference boils down to the audience that Audiomack focuses on attracting. "We've created an app where young music fans go every day because they feel like if they don't, they'll miss something," explained Audiomack's CMO and co-founder David Ponte.  "It's the same reason you open Instagram every day.  This is why Audiomack has higher user engagement metrics than TikTok, Spotify, SoundCloud, TIDAL, and Pandora," said Jason C.A. Johnson, Senior Director of Marketing & Brand Strategy at Audiomack.
SoundCloud might take issue with that claim, especially given the platform's incubation of an entire subgenre: SoundCloud Rap.  But Ponte points to some challenges at SoundCloud in regard to supporting rising artists, including requirements to pay for storage.  "No platform should be charging artists to host files," Ponte flatly told DMN, while noting how paywalls limit the ability of emerging artists to experiment and connect with audiences.
Major, established artists—like Nicki Minaj, Eminem, Rick Ross, Wale, and more—are also using Audiomack to tap into the platform's youthful, influential fanbase and build buzz. Minaj recently took to the service to test out some new material, keeping fans fed between albums with a number of freestyles and remixes.
Why did Minaj employ Audiomack's platform for early-release research?
An easy explanation is that Audiomack hosts a crowd that is extremely up-to-date on trends and the latest releases, while actively engaging with test material to supply valuable feedback.  According to the company, Audiomack's audience is not only glued to the site, but it's younger than the average user on other streaming platforms. Case in point: Audiomack's Android app has the highest sessions per month (per user) of any major music app, and nearly 90% of its audience is under 34.
Of course, that's an extremely valuable crowd to attract, both for the music industry and brands that want to tap into younger music audiences.  According to Audiomack's co-founder and CEO, Dave Macli, amassing that target was a goal from the beginning.
"Audiomack was built to make music discovery more accessible for both artists and listeners," Macli told us.  "Unlike other services that charge artists, we sought to even the playing field for all artists by making our tools, reporting, and promotion 100% free."
The zero-hurdle approach maximizes engagement, with Audiomack's music focus making it more impactful than broader services like YouTube.
Up-and-coming rappers aren't competing with cat videos and lipstick tutorials, and this isn't a generalist audience by any stretch. Instead, it's a music-obsessed crowd that is starting to pick music winners.
Macli also points to a direct connection between artists and fans that doesn't exist on platforms like Spotify, which rely on one-way distribution through intermediaries. By contrast, the ability to upload directly to the platform allows artists to release their music as quickly as possible, maintain complete ownership over their profiles, and bolster their fan-artist relationships.  In turn, listeners enjoy hands-on involvement in the releases of their favorite artists.
"It's important to have the artist on the platform directly," Macli says. "If they need to upload, change, or respond to comments, they should be able to do that. The future of music streaming platforms is a one-to-one connection — artists directly interacting with their fans."
Removing barriers may ultimately become integral to breaking new talent in an organic fashion, an unexpected downside of heavier paywalling. Take Lil Nas X's single "Old Town Road," which started with a creative teenager and became a record-breaking phenomenon through low-cost experimentation, perfect timing, and the ability to upload directly.
Spotify is introducing more tools for artists, but primarily, that sort of artist control is happening on free-access platforms, where the Lil Nas Xs, the XXXTENTACIONs, and the Chance The Rappers of the world get their start. There's no distribution middleman, playlist curator, or one-way street, which opens the door to all sorts of experimental ideas and fresh talent.
Audiomack is now part of the growing data pile scoured by A&Rs across innumerable labels and publishers.
Columbia, a Sony Music Entertainment label, recently inked a deal with rapper Polo G, based largely on his trending surge on free platforms like Audiomack.
Other examples of artists who first percolated on Audiomack include Young Thug (Atlantic), Migos (Capitol), Fetty Wap (300), A Boogie wit da Hoodie (Atlantic), 21 Savage (Epic), Juice WRLD (Interscope), Chance the Rapper, YoungBoy Never Broke Again (Atlantic), Lil Baby (Capitol), Gunna (300), Moneybagg Yo (Interscope), Young M.A, Calboy (RCA), Lil Tjay (Columbia), Kevin Gates (Atlantic), YNW Melly (300), Lil Tecca (Republic), JayDaYoungan (Atlantic), and more.
As for the list of up-and-coming rappers about to break — you should probably contact Audiomack about their dataset.