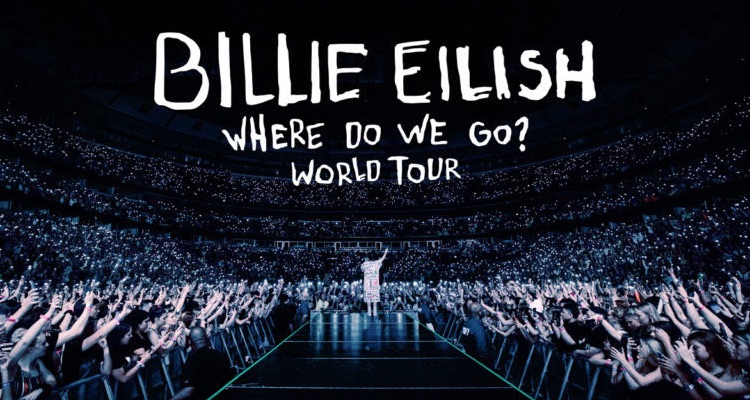 Pop singer and songwriter Billie Eilish just announced a monstrous 'eco-friendly' 2020 tour that will span North America, South America and Europe.
The tour, which is entitled Where Do We Go?, starts in early March and ends in the summer.
Live Nation is producing the tour, which will be very 'climate change aware'.  The nonprofit environmental activist group Reverb is partnering with both the singer and the tour. The organization has previously partnered with Dave Matthews, who is another environmentally-aware music artist.
Because of this, those attending shows on the tour will be able to bring refillable water bottles with them, and there will be water stations at every show for both concertgoers and staff. What's more, no plastic straws will be allowed, and each show will have a 'Billie Eilish Eco-Village' that will provide people with information on how they can do their part in the fight against climate change.
Of course, shuttling a massive music production and its staffers across multiple countries isn't exactly 'eco-friendly,' especially with planes, trucks, and energy-hogging shows involved. That makes some of this more image-conscious than eco-conscious, though there are certainly ways to reduce the footprint, even if staying home is the most eco-friendly option.
Eilish has been very busy of late. On September 28th, she was the musical guest on the season premiere of "Saturday Night Live," which Woody Harrelson hosted. On September 30th, she will be Jimmy Fallon's lead guest on "The Tonight Show." It was further recently announced that Eilish will be one of the performers at the 10-hour Global Citizen, which is taking place in September of 2020.
The tour starts in North America, and will go through cities such as:
Miami
Philadelphia
New York
Washington, DC
Boston
Detroit
Chicago
St. Louis
Denver
Los Angeles
San Francisco
Seattle
Vancouver
The European leg of the tour begins in July and will include the following cities:
Lisbon
Amsterdam
Berlin
Milan
Manchester
Birmingham
London