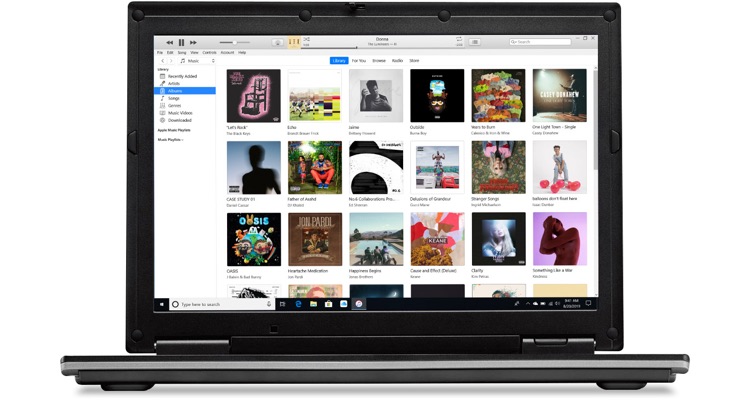 When Apple released an updated version of its MacOS operating system, it marked the end of the iTunes era. But even though iTunes is shutting down, your collections won't disappear.
iTunes is officially going away after close to two decades in operation. The company has moved its functionality into 3 different apps: Apple Music, Podcasts and Apple TV.
The shutdown shouldn't shock anyone. In June, Apple announced that it was shutting the app down for good.  The company said at the time that the app was simply too cluttered.  For years, users have been complaining about iTunes 'bloatware' as piles of different media categories kept fattening the platform.
Still, iTunes offered a central hub to the content the company offered. Now, with the release of Catalina, users will have to listen to music in Music, watch videos in TV, and listen to podcasts in Podcasts.
Those with large MP3 libraries can still listen to their songs through Music, despite the app's focus on music streaming. What's more, the iTunes Store still exists for those not subscribed to Music.  So people can still purchase individual songs if for some reason they do not want to use a streaming service.
Those who crave for the app still have an option: buying a Windows computer. For the time being, iTunes still runs on the enemy's OS, including Windows 10 (pictured above).
Initially, Apple was expected to shutter iTunes completely.
Last year, numerous sources pointed to the imminent removal of iTunes and its music download store.  Importantly, sources noted that purchased downloads would be preserved and playable, but users wouldn't be able to purchase song downloads in the future.  That raised some serious concerns, and even former Apple Music chief Jimmy Iovine conceded that paid downloads would be terminated once demand dipped below a certain level.  It's unclear what the level is currently, though Apple has opted to keep a version of iTunes (and its music downloads) running.
Apple launched iTunes back in 2003, well before the introduction of iPhones.
It was intended for the iPod, which was released a few years before it, and it revolutionized the music industry by allowing people to buy any song for $0.99 and most albums for $9.99. Many credit the app for not only turning online music into a viable business, but also for seriously denting the trafficking of pirated music.
In the years that followed, the platform added support for podcasts, ebooks, audiobooks, and videos. Later on, after the iPhone was launched, the app added more sophisticated features but also became more complex to use.
With the advent of Music, people generally only used iTunes to listen to songs unavailable on streaming services.