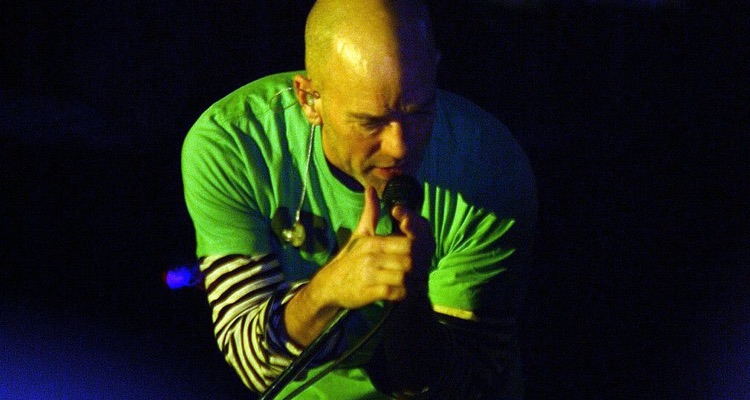 Michael Stipe's "Your Capricious Soul" is available exclusively on Stipe's website for a suggested $0.77.
After a long creative hiatus, Michael Stipe has released his first song since R.E.M. broke up in 2011. The new single, "Your Capricious Soul," is currently available only at Stipe's website, MichaelStipe.com.
Stipe has been playing the song at recent concerts, and it costs $0.77 (or a donation of your choice) to download it, with all proceeds going to the climate activist group Extinction Rebellion. Eventually, at some unnamed time, listeners will further be able to stream the song on popular music streaming services as well — just not yet.
It's unclear how much money the download will generate, though the amount will easily eclipse streaming services.  On platforms like Spotify and Apple Music, the song would probably generate a pittance for Stipe and his charitable cause.  Even worse, streaming platforms don't directly account for song listens, instead apportioning royalties based on complex formulas involving millions of songs, users, subscription fees, and advertiser totals.
Additionally, Stipe released a music video accompanying the song, which was directed by Sam Taylor-Johnson and was included in the price of the song. Also included in the price is the following:
A lyric document written by Stipe
A print-ready poster
An animated flipbook
It's worth noting that platforms like Spotify don't (or can't) offer extras alongside streams.  The closest example of this type of bundle from a major platform would be the  iTunes Store, which is now practically dead.
Stipe says that he took a "long break from music" but he wanted to return to it.
He further says that he wanted to "add my voice" to what he called an "exciting shift in consciousness."  He hopes that he, along with Extinction Rebellion, can help bring about changes that can improve the environment.
Ethan Kaplan, who was a longtime associate of R.E.M. and is now a Fender executive, also commented about the song's release.  Kaplan, who was also part of the ill-fated Live Nation Labs, says that one of the things that makes it so notable is the fact that Stipe successfully released it without utilizing any music platform, such as Apple or Spotify.
He added, "Fair trade music . . . it's a thing."
Earlier this year, Stipe mentioned in an interview that he had 18 songs ready with which to complete an album. He further added that, after taking a 5-year hiatus from music, he was not only making music but making it by himself, which is something that he had never done before.
Also earlier this year, Stipe performed "Your Capricious Soul" while opening for the legendary Patti Smith in New York.