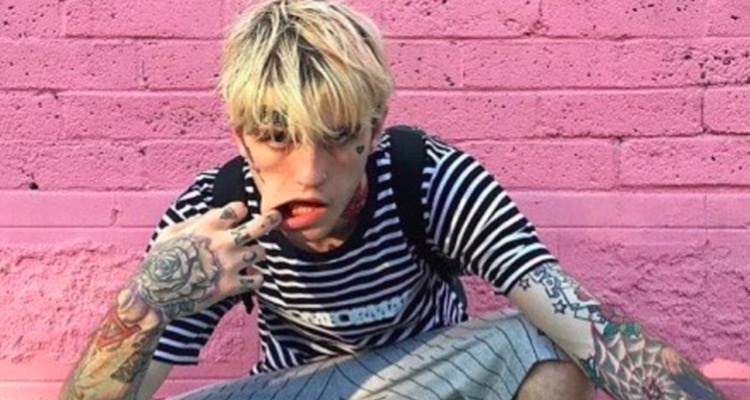 Liza Womack, the mother of the late Lil Peep, has sued the rapper's former managers in Los Angeles Superior Court.
Womack is suing not only for the wrongful death of Lil Peep, but also for negligence and breach of contract. The rapper, whose real name was Gustav Elijah Ahr, died in November of 2017 from a massive drug overdose.
According to the lawsuit, at the time of Lil Peep's death he was "stressed, overwhelmed, burn out, exhausted and physically unwell."  The complaint further claims that the rapper was "impressionable" and that his managers manipulated him into playing too many shows after "plying and propping" him up with drugs.
Womack is not the only plaintiff in the case. The administrator of Lil Peep's estate is also suing First Access Entertainment, which is a management company headed by Sarah Stennett and run in partnership with Len Blavatnik, who is the owner of Warner Music Group and Access Industries.
Stennett, who has also worked with Zayn Malik, Rita Ora and Ellie Goulding, signed Lil Peep when he was 19.
In addition to Stennett, the suit named Bryant Ortega, who is one of the managers at First Access, and Belinda Mercer, who is the company's tour manager. It is seeking an unspecified amount of damages.
A representative of First Access responded to the lawsuit by calling the claims made in the lawsuit "categorically untrue" while calling the lawsuit itself "groundless and offensive."
Womack also commented on the lawsuit.  She said that it was something that she had to do as a mother, and she added that she does not want to see children exploited in the way her son allegedly was.
She believes that both Stennett and First Access "fostered, promoted and encouraged" the use of drugs so that they could control Lil Peep, and she thinks that they treated him as a commodity instead of a person while pushing him beyond what someone of his age and maturity could handle.
Womack's action echoes complaints issued by the family of Avicii following his suicide last year.  Avicii's stepfather blamed the DJ's manager, Arash 'Ash' Pournouri, for exploiting and overworking his client, and pushing the young star into suicide.