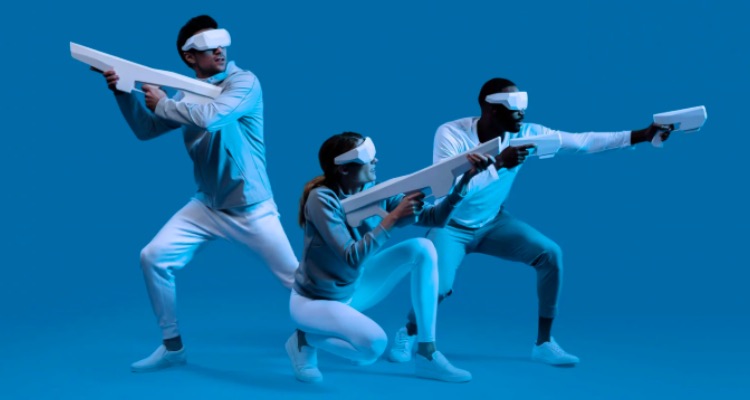 Sandbox VR, a startup that offers retail locations where people can play virtual reality games with each other, is raising some serious cash.
Earlier, they raised nearly $70 million in a Series A funding round led by venture capital titan Andreessen Horowitz. Now, the concept has received $11 million in additional funding from a new round of investors that includes a batch of music celebrities.
Whether Sandbox ends up winning the VR race is anyone's guess — and this is definitely a space that could go 'poof'.  For now, the company is basking in quite the glitzy glow, however, with the following music, film and sports stars putting money into the venture:
Justin Timberlake
Katy Perry
Orlando Bloom
Will Smith
Kevin Durant
Steve Zhao, who is the founder and CEO of Sandbox VR, says that his company is "honored to be able to work with some of the most talented and influential artists, athletes, and actors in the world." He sees the investment as "a vote of confidence" that their platform will one day represent the "future of sports, music, and storytelling."
Of course, the presence of celeb investors isn't always a good thing.  Whether Sandbox can focus on product development and competitive issues despite the glare of hype-filled parties and sizzle is a serious question.  But let's see how this goes.
Siqi Chen, who is an executive at Sandbox VR, remarked that the company is, in essence, three different startups. Not only do they have to build and operate retail locations for what some are calling a next-generational arcade, but they also have to build their own technology and content. What's more, they need to develop content that is exclusive to them, which could become expensive. This content further has to appeal to their upscale clientele, who pay close to $50 for 30 minutes of gameplay.
Getting celebrities actively involved in the company is part of Sandbox VR's long-term strategy. Chen says that the company hopes that "having influential people on board" will help drive up the coolness factor for what they are doing.
Recently, the company signed an agreement with CBS Interactive Studios to develop a Star Trek-based game that will appear in the 16 locations that they plan to open by the end of next year.