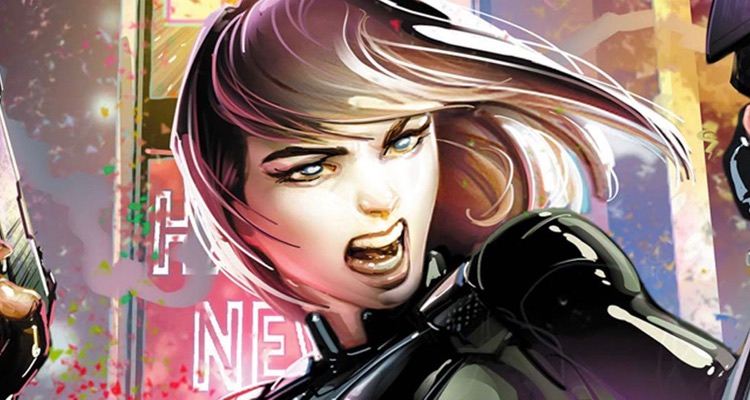 SiriusXM Radio — not Spotify — has just inked the biggest podcasting content deal of the year.
SiriusXM finally got the podcasting memo this year — and that's bad news for Spotify's ambitious ramp-up. Just this morning. SiriusXM tied a major podcasting deal involving Marvel Entertainment. The partnership is already slating audio-only series from Wolverine, Hawkeye, Black Widow, and Star-Lord to kick things off.
The deal with the Disney-owned Marvel is multi-year, with both scripted and unscripted content planned. Incidentally, live events are also part of the deal, though, at this early stage, it's unclear how that will take shape.
On the unscripted side, the focus will be on Marvel's storied history, cultural impact, and upcoming productions.  All of which sounds unbelievably unappealing to Marvel-overloaded directors like Francis Ford Coppola and Martin Scorsese, though Sirius is betting this will attract mainstream interest.
That could spell problems for Spotify's ambitious podcasting expansion.
Spotify is practically betting the farm on podcasting, with more than $500 million earmarked for podcasting-related acquisitions and development this year alone. But SiriusXM already has the content — and technically speaking, the only difference between podcast episodes and satellite radio streams is the method of delivery.
Case in point: Howard Stern is 'broadcasted' live on Sirius.  Chop that up, assemble it into discrete, temporarily-downloadable episodes, and you've just created one of the biggest podcasts in the world.
And according to Scott Greenstein, SiriusXM's President and Chief Content Officer, the Marvel deal is just the first in a string of big-name original podcast deals. "We chose Marvel for our first major foray into creating original podcasts, and are thrilled to have Marvel create new audio programming and curate top-quality podcasts for SiriusXM and Pandora," Greenstein relayed this morning.
"Under our new creative collaboration with Marvel, we'll now provide our subscribers and listeners and Marvel fans a breadth and depth of podcasts that will be an immersive adventure into the iconic Marvel universe."