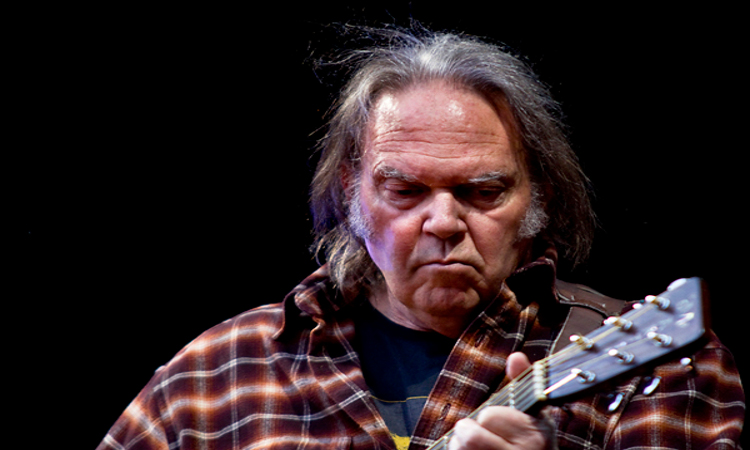 Neil Young's Pono player was a high-profile disaster.  But he's bouncing back with a low-profile success story.
Instead of grousing about the wretched state of artist compensation, rock legend Neil Young is trying to do something about it.
This doesn't make for a splashy headline, but Neil Young has been quietly amassing a respectable, paying fan base.  According to details shared this week, the revered rocker has already surpassed 25,000 subscribers, each of whom pays for exclusive access to Young's work.
In a recent interview to promote his latest book, To Feel the Music: A Songwriter's Mission to Save High-Quality Audio, Young discussed the digital subscription service he's offering his fans.
Fans pay Young $1.99 per month and in exchange, they receive unlimited access to a site featuring Young's archives. This includes not only his catalog of songs but also videos and other digitized material as well as occasional live streams. As the site currently has about 25,000 subscribers, it is generating nearly $50,000 a month for the 73-year-old star, and he hopes to add another 15,000 subscribers in the future.
An interesting aspect of Young's website is its technology, which was developed by Phil Baker, who is the co-writer of Young's book.  Called Xstream, the technology automatically adapts the quality of the music based on the bandwidth available, and the two men are trying to license it to other sites.
Music quality is a big issue for Young.
While he likes what Amazon is doing with its HD tier, he is not too pleased with the quality of other streaming services. He says that audio on these sites sounds "really terrible," and he is also unhappy with other aspects of streaming technology, such as the lack of information it provides listeners.
Born in Toronto, Young has received multiple Grammy Awards and has been inducted into the Rock and Roll Hall of Fame twice: once as a solo artist and once as a member of Buffalo Springfield. He was also a member of Crosby, Stills, Nash and Young, and Rolling Stone magazine named him the 34th greatest artist in rock history.