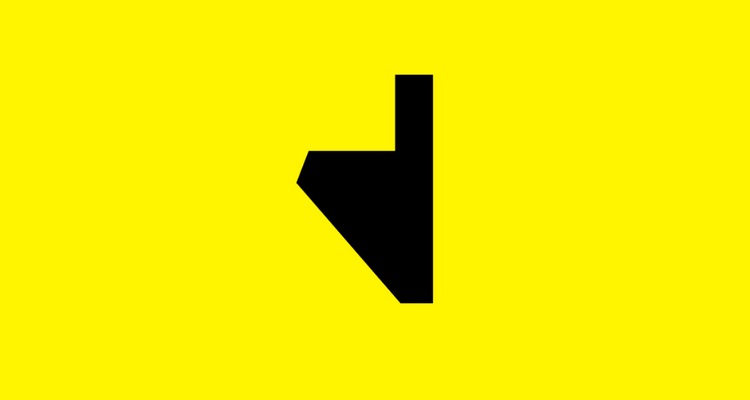 Would you pay $1 a year to directly support an artist? That's one of several solutions that Show4me is spinning as part of its broader direct-to-fan network.
It's a statistic that can make any emerging artist feel depressed.  Several years ago, Next Big Sound (now part of Pandora/SiriusXM), attempted to find out how many artists remain in obscurity.  After analyzing a massive dataset, the music-focused analytics firm concluded that 90.7% of all artists remain largely undiscovered — forever.
Roughly 2.5% made it past the 'mid-size' stage, while a scant 1.1% achieved 'mainstream' or 'mega' status.
Sounds awful — but frankly, those odds sound pretty good compared to anecdotal industry estimates. But why are they so lopsided?
Talk to London-based Show4me, and the statistics represent an opportunity and a problem to be solved. And a big part of the problem, according to the company, is that simply getting traction is a massive barrier for artists.
The terrain for artists is simply too fragmented, which keeps artists undiscovered.  Fans are dispersed across numerous sites and platforms, but it also remains difficult to directly engage with artists, streaming playlists can bury an artist's identity despite millions of listens, and it's difficult to fund a tour even if fans would attend.
Understandably, DMN was pretty excited to join forces with Show4me to help lower those barriers, decrease the fragmentation, and increase artist success stories.
Show4me is attacking this problem on several fronts, including touring — which is the meat-and-potatoes for many artists.  The company offers a budget calculator, ticket sales, automatic ticket generation and delivery to pledgers' emails. The company also offers a free ticket reader to check-in attendees and collect valuable stats on them. It's just a part of a more robust direct-to-fan network designed to address the major issues preventing artists from getting initial traction and succeeding.
"It's hard for artists to get started, and incredibly risky to negotiate with venues," said Karen Chiftalaryan, founder and CEO at Show4Me. "It's hard to see if people are going to show up."
Welcome to the first catch-22 that Show4me is trying to solve. Venue owners are reluctant to book artists that are unproven or too early-stage, simply because the risk of an empty show is too high. But what if there was a way to secure commitments before the gig itself?
Show4me, already steeped in artist crowdfunding, suddenly offered a new twist.  Artists can request that fans pre-book tickets to help them make the show happen.  That approach allows fans to prove their interest and fund the show before it is organized by the artist.  The result is that artists don't have to invest their own money upfront; instead, they have the opportunity to gauge fans' commitment to come to the show before it actually takes place.
The result is a more accurate forecast of attendees for local promoters and venue owners. "Crowdfunding allows artists to get the number of people committed to showing up," explained Show4me partner Kirill Sherstyachenko.
"This allows artists to better set the terms on venues."
The concept could help to crack a difficult touring riddle.
Concerts are oftentimes the biggest revenue-generator for artists, yet accurately forecasting crowds and attendee interest is difficult.  Some platforms, including Pandora, have attempted to offer solutions for artists to gauge where interested fans live. But that only shows people who are interested in listening and engaging online, instead of those who will actually buy tickets to shows.
Show4me is enabling artists to put on gigs for small and large audiences, from intimate, 20-person private shows to large events, and everything in-between.  That empowers even emerging artists to start small and organize gigs more frequently than ever before.
Think of a combination of Eventbrite, Sofar Sounds, Indiegogo, and Facebook and you get the idea. Beyond that, artists can readily test out remote cities or far-flung regions, just to gauge if people will show up. "Artists aren't limited to one show, they can crowdfund a lot of shows," Chiftalaryan continued.
The concept is already being used by a number of artists to successfully pre-fill shows. That includes All Hail Hyena, which recently pre-sold a VIP intimate gathering at Groove Studios in Reading on October 28th, and both Flare Voyant and Margot White, who are nearly sold-out on a rock-meets-poetry event in London on November 15th.
"Absolutely over the moon," said All Hail Hyena's Jay Stansfield when asked about how the band felt following the crowdfunding success. "To be completely frank, we knew little about concert crowdfunding when going into this – the concept seemed a bit mad. But now it all came nicely together and makes so much more sense."
"It's the nicest bloody feeling in the world," added drummer and lyricist Rob Ashworth.
Fans were also feeling the emotional bond: "It was so intimate that I'm now pregnant!" fan Barry Powell gushed.  It was all part of an experience that started to transcend the typical ticket-buying show.
Chiftalaryan also noted that more established artists can also benefit from Show4me's ticket pre-booking innovation to boost revenues and cashflow on tours. It's not just emerging artists that have trouble forecasting crowd levels in different geographic areas.
Instead of big financiers, tour support can come from fans themselves, who have a direct relationship with their favorite artists. But Show4me thinks the real win comes from a deeper set of crowdfunding and direct-to-fan channels.
That includes Artist Clubs, which Show4me has approached in a novel way.
Show4me has a similar concept to fan subscription models, but goes far beyond that. For example, Neil Young charges his die-hard fans $1.99 for monthly access to his 'Archives' of unreleased music and live recordings (just last week, Young announced an early group of 25,000 subscribers). Instead of $1.99 a month, Show4me is asking fans to contribute $1 a year. That price point is easily manageable and allows fans to support a broader number of artists directly. The club offers access to the artist's streaming catalog and exclusives releases, while fans can pay extra for keepsakes like downloads and merchandise.
A dollar doesn't sound like a lot of money, but it all adds up. According to Show4me, the $1-a-year plan allows artists to earn around 300 times more than on most music streaming platforms.
Chiftalaryan also underscored that Show4me's fees are entirely success-based. Artists only pay if they run a successful campaign that generates revenue. Similarly, fans aren't required to pay for artist access, though premium $1-a-year accounts offer a completely different relationship with the artist. That includes access to exclusive content, a direct connection and the possibility to collaborate; fans can also pay for downloads, merchandise, and other premium items to directly support the work of their favorite artists. Show4me says this arrangement allows for the creation of an entirely different artist-fan relationship, one focused around responsibility and direct support.
The Artist Clubs are all part of a broader "music interaction network," one that ties online clubs and offline shows into one cohesive direct-to-fan network.
For example, artists can figure out fan preferences from their Artist Clubs, then fine-tune offerings like merchandise on the road.  "It's a lot easier to fine-tune merch, music, tours, etc., based on the Artist Club," Chiftalaryan said.
Sherstyachenko further noted that Show4me helps artists capture precious fan data through their free ticketing solution. "We have an app for Android and iOS to scan the tickets. With this app, artists can track who shows up for events and who buys their tickets. The fan stats can be used to market upcoming events more effectively," he said.
Since all of the accumulated fans remain in the Artist Club, they now receive updates about the band, and the band can continue to interact with them.  They can also make announcements, ask questions, post news, offer behind-the-scenes clips, and crowdfund a future album or another event. They can also upload a new album, EP or single that's not just available to listen to as part of the Artist Club, but can be bought and downloaded.  All in a single space for interaction and music monetization that Show4me provides.
Beyond concert information, Sherstyachenko noted that Show4me artists can also capture data on albums sold, albums crowdfunded, total subscriptions, and overall fan engagement. This offers critical information that can be showcased to record labels, managers, booking agents, concert promoters and other business partners.  The data is all there.
Despite a growing and considerable direct-to-fan space, integrated solutions are harder to find.
Sofar Sounds is focused on events, Eventbrite on ticketing, Indiegogo on crowdfunding, and Patreon on recurring fan contributions.  Whoever brings it all together may offer artists the greatest upside.
"All of those tools are disparate," Chiftalaryan relayed.  "There are a lot of tools that an artist has to manage, and for the fans, there are a lot of apps and a lot of websites. "
Show4me, which has rallied $13.5 million in funding so far, has a big mission in mind. "We have a lot more gaps to fill, and we want to give artists a complete system to manage their music business," Sherstyachenko noted, while pointing to future areas like music licensing.  It's all part of a plan to offer artists a broad number of direct-to-fan options whose sum is greater than the parts.
"We want to give the music industry a system that will help artists go from being undiscovered to world-famous," says Chiftalaryan.
_____________________________________________________
If you're in Lisbon, check out Show4me at 2019 Web Summit, where the company was invited to join both the Growth Stage and MusicNotes Stage. Show4me was one of 5 nominees for the Summit's first-ever Music Innovation Prize, a competition happening on November 7th.