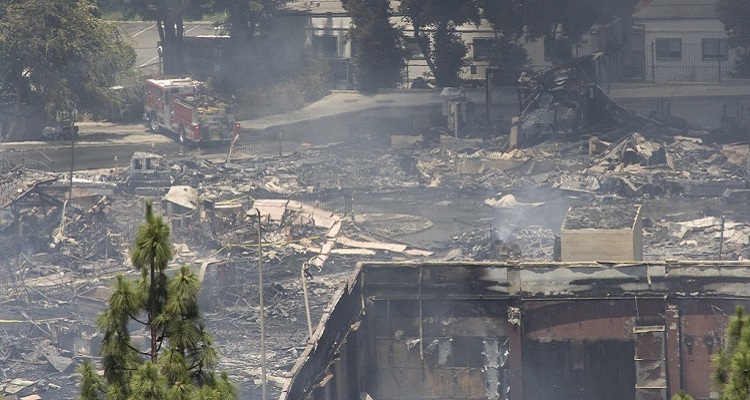 On November 4, a lawyer representing Universal Music Group (UMG) told a federal court that artists had no right to an insurance settlement relating to the 2008 fire that destroyed many master recordings.
In response to the fire at Universal Studios Hollywood, which is said to have destroyed 100,000 music recordings and other media, a number of artists, such as Soundgarden, filed a class action lawsuit against UMG, alleging that the company did not properly store and protect the recordings.
In a complaint filed this summer in federal court, the artists insisted that UMG kept the recordings in a warehouse that was "a known firetrap." They further insisted that the company failed to inform them of the loss.
UMG believes that the recordings only belong to them. In August, UMG first tried to get the court to dismiss the lawsuit. They said that it was "lawyer-driven" and that they had no obligation to provide the artists with any part of the settlement.
In Monday's hearing, Scott Edelman — who is representing UMG in the case — went a step further.
He told U.S District Judge John A. Kronstadt that the company is the sole owner of the recordings. He also said that the contracts the artists have with the company stipulate that they receive money only through royalty payments and not through insurance claims.
"Artists have specified rights to royalties," he said. "Everything else doesn't belong to them. Artist don't have an interest in the masters. Period. Full stop."
Edelman went on to say that the fire did not impact the ability of the artists to release new remastered recordings or collect royalties from them. He mentioned that Soundgarden did just this back in 2015.
Mark Hatch-Miller, who is representing the artists, told the court that the case was not about insurance recovery but "negligent storing" on the behalf of UMG, which they insist was aware of the warehouse's substandard conditions.