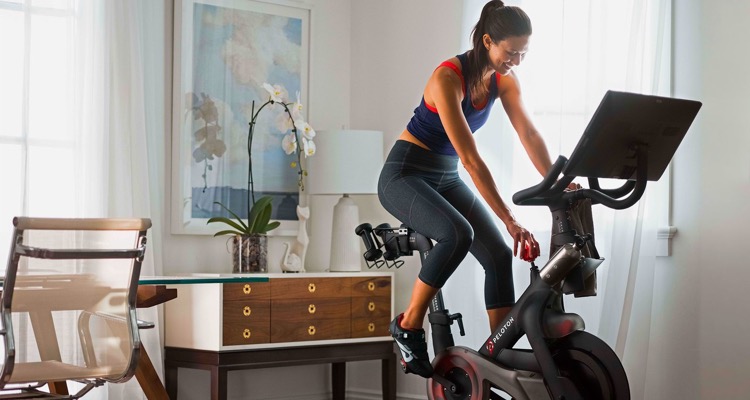 Exercise company Peloton just revealed its latest quarterly financial information. The disclosure offers a peek at where the company is headed after facing massive lawsuits from music publishers.
Peloton will introduce several new 'Artist Series' classes in partnership with artists. A recent Jennifer Lopez dual-instructor ride with Robin Arzon and Jess King hit the top 10 live class list.
"In order to amplify our commitment to music, we plan to increase the number of 'Artist Series' offerings. We recently produced a Jennifer Lopez dual-instructor ride with Robin Arzon and Jess King, as well as a Lizzo ride, and both placed in the top 10 live classes of all time on our platform."
Other classes based on artist-focused music include Paul McCartney, Red Hot Chili Peppers, The Chainsmokers, and Shakira, according to the company.
The 'Artist Series' was only mentioned briefly, with little detail. But given the company's massive licensing issues involving broader publishing catalogs, it appears that direct payments to select superstars and their label groups are being arranged.  Whatever the specific arrangements, the emergence of artist-specific classes will help to alleviate a drastic drop in music featured in Peloton's workout vids, which isn't going down well with users. 
What we do know is that Peloton's content cost for past use ⁠— how much they pay to license music ⁠— went down this quarter. Those costs were $0.9 million in Q3 2019 compared to $2.9 million in Q3 2018. Despite that reveal, Peloton provided no updates on the status of lawsuits from U.S. music publishers.
Analysts who were present during the call didn't see fit to ask about the status of those lawsuits. The National Music Publishers' Association (NMPA) accused Peloton of using its songs without proper licensing.
Earlier this year, numerous music publishers represented by the NMPA sought $150 million in damages for unlicensed music. In September, the publishers upped that demand to exceed $300 million in damages.
NMPA lawyers say the increased amount is based on finding new infringements in the discovery process. Peloton sees the difficulty in obtaining music licenses as a 'risk factor' in doing business. Just recently, Peloton filed a countersuit against the NMPA ⁠— accusing the organization of price-fixing and anti-competitive collusion. That could sting publishers badly if Peloton prevails in the ultra-costly legal battle.
Aside from the fierce legal battle that is playing out in the courts, Peloton's profitability remains in question. The company's revenues more than doubled in Q3 2019, bringing in $228 million.
Peloton's net loss narrowed from $54.5 million to $49.7 million over the same period. The exercise company now counts around 563,000 connected subscribers compared to 277,000 last year. The company expects its subscriber base to jump to 885,000 by the end of 2020.