A new report from an analytics firm reveals that YouTube Music is one of the most-downloaded music apps.
Sensor Tower released its data for Q3 2019 to show the most popular apps. WhatsApp reigns supreme with 184 million first-time installs. It has held that title since Q3 2016.
TikTok sits just behind WhatsApp with 176 million new installs this quarter. TikTok's growth this quarter has risen again following two-quarters of declining downloads. TikTok has seen 13% quarter-over-quarter growth to bump Facebook and Messenger down.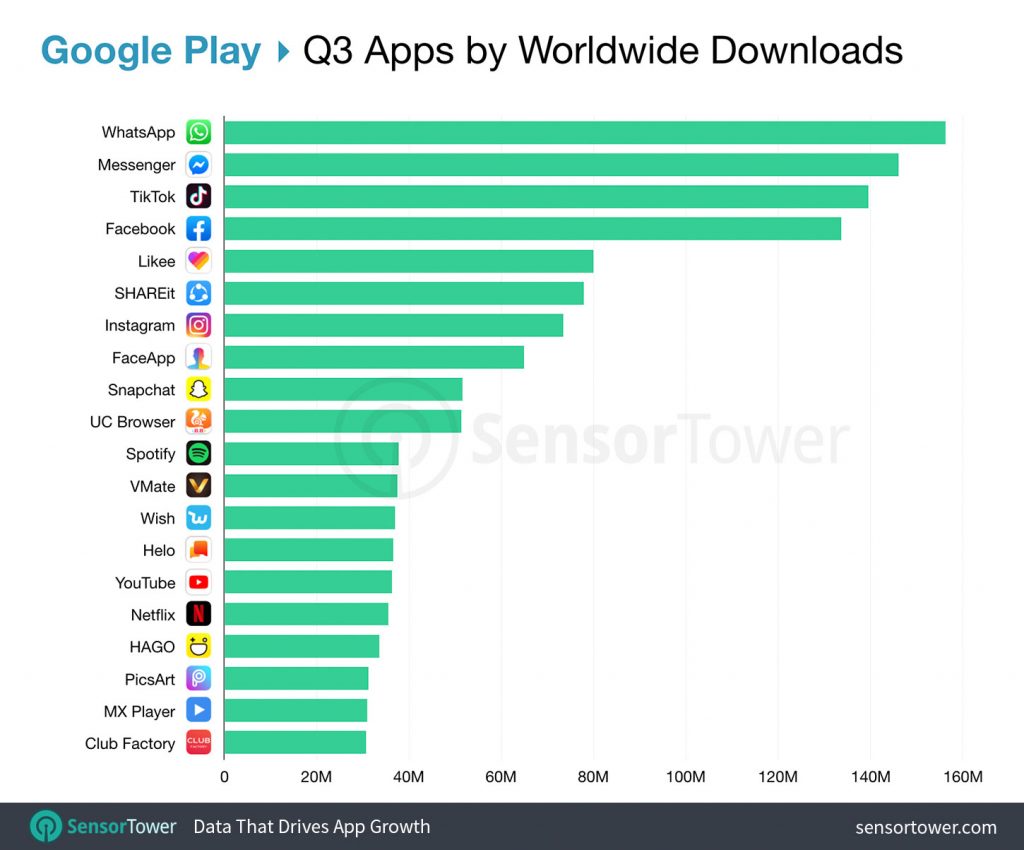 A breakdown by platform performance reveals that TikTok and YouTube hold spots #1 and #2 on iOS.

TikTok is only ranked #3 for Google Play downloads, while YouTube is #15. There's a pretty obvious explanation for the difference between the two, though.
Default apps are those required by Google to be available on an Android phone when it is sold. Just recently, Google added YouTube Music to that list. The by-platform breakdown of music apps shows most of those YouTube Music downloads are coming from Android users.
That's exactly what Google intends ⁠— Google Play Music recently hit 5 billion downloads. It was the default music player available on stock Android devices since it launched back in 2011.  Now, YouTube Music will quickly shoot up the list as people buy new phones and activate them.
YouTube Music only sits behind Spotify by two places this quarter. It will be interesting to see if it can surpass Spotify in Q4 2019.  Looks possible, though Spotify has a hardware deal with Samsung to be the default music player on their new phones and tablets.
That gives Spotify an edge in the world of Android since Samsung is by far the most popular Android smartphone manufacturer.  But YouTube Music's default app status means that the app will appear on all new Samsung devices, too. Plus Galaxy smartphone owners get four months of YouTube Premium for free.