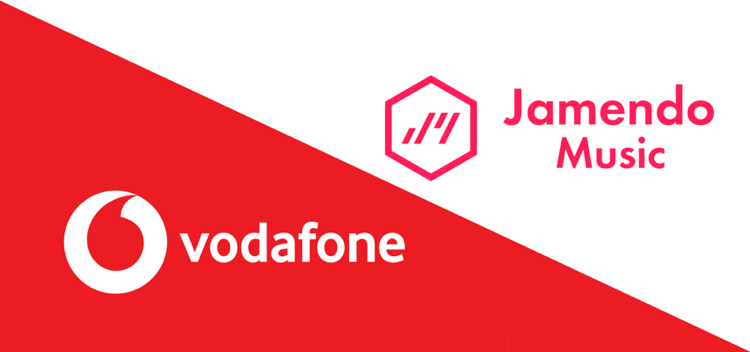 Jamendo has teamed up with Vodafone Germany to offer Vodafone customers free data usage on its music platform and increase the visibility of its artists.
The following article comes from Jamendo, a proud partner of DMN.
With the "Vodafone Pass" service, included in every major postpaid rate, customers can select one Vodafone Pass in accordance with their multimedia preferences.  The "Vodafone Music-Pass" allows customers to listen to music and discover new artists on
the Jamendo Music platform for free, without using any of the data from their data plan.
According to the German Music Industry Association (BVMI), the German music industry grew by 7.9% during the first half of 2019, mainly thanks to audio streaming. The rise in music consumption — and partnerships such as this one — makes Jamendo the perfect environment for reaching new users and promoting artists.
For Jamendo, this partnership is in line with a business strategy that focuses on its artists. A pioneer in the independent music scene, Jamendo has always kept its promise to its artists by striving to make their music heard and coming up with new ways for them to gain exposure on the global market.
"We're excited about this partnership and the opportunities it provides for our artists. The program is perfectly aligned with our overall mission," declares Jocelyn Seilles, General Manager of Jamendo.
First launched in 2004, Jamendo is now one of the biggest music platforms for DIY artists in the world. New music is uploaded to the platform every day.
With more than 600,000 tracks from 40,000+ artists to choose from, German Vodafone customers can now access a global music service and start enjoying — and supporting — the superstars of tomorrow.