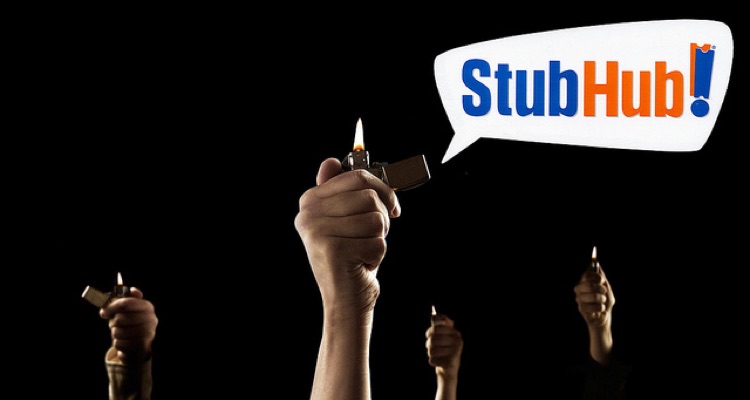 The FanFair Alliance has filed an official complaint with the British Competition and Markets Authority (CMA) relating to Viagogo's $4 billion purchase of StubHub from eBay.
In 2016, the FanFair Alliance was formed. Since then, they have fought large-scale online ticket reselling. They have especially targeted Swiss-based Viagogo because of its business practices and sheer quantity of complaints filed against it by consumers.
In its complaint, FanFair is asking the CMA to initiate what is called a "Phase 1" inquiry. The Alliance believes the deal between Viagogo and eBay will give the former a monopoly in the U.K. secondary ticketing market.
While there are a number of players in the North American secondary ticketing market, at the moment there are only two for-profit ones in the United Kingdom: Viagogo and StubHub. Previously, Ticketmaster had a pair of resale sites: GetMeIn and Seatwave. But last year it closed both, replacing them with fan-to-fan exchanges.
Adam Webb, who is a campaign manager for FanFair, says in the complaint: "We would urge the CMA to conduct an investigation into this proposed merger and its potential implications for U.K. consumers and live event industry."
He went on to say: "This would, we believe, inevitably lead to even higher fees for consumers, and an even greater dominance of search and social media advertising — increasing the risk of consumers being led needlessly towards inflated tickets in the secondary market, and away from authorized primary ticket agents."
Like FanFair, the CMA has targeted Viagogo in the past.
This resulted in the company making significant changes to how it operates, in order to comply with British law.
So far, the CMA has not commented on the complaint. But a Viagogo spokesperson said, "Viagogo expects the market regulator to look at this deal as they would with any deal of this size and we will be working with them collaboratively on that as required."