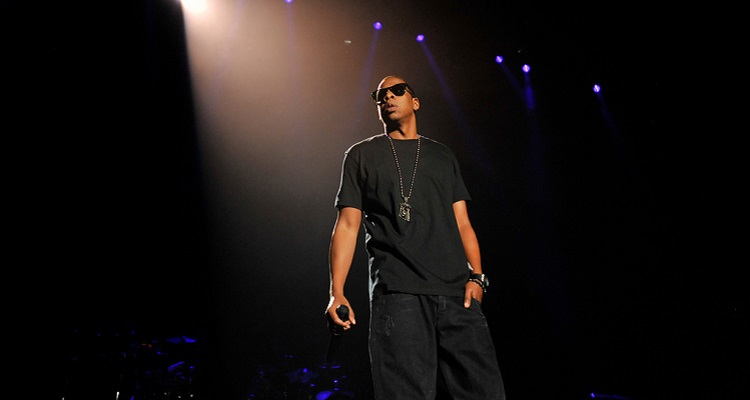 Jay-Z's 50th birthday is today and to celebrate, his entire music catalog is back on Spotify. Jay-Z's catalog disappeared from competing services in 2017.
Jay-Z later returned his catalog of work to Apple Music, but Spotify was left out to dry. At the time of the removal, Spotify said it was done "at the request of the artist." Now Spotify welcomed him back with a quick tweet.
There's no official statement from Jay-Z for why the music is back on Spotify. What changed?
Jay-Z has notably railed against Spotify and its use of algorithms for playlists.
In 2015 he released a single called "B Sides" in which he rips Spotify in a rap. That song also features criticisms of Jimmy Iovine, the head of Beats Music and YouTube for their low royalty payments to artists.
"You bought nine iPhones and Steve Jobs is rich
Phil Knight is worth millions, you still bought them kicks
Spotify is nine million, they ain't say s**t."
Jimmy Iovine offered a safety net
Google dangle' round a crazy cheque
I feel like YouTube is the biggest culprit."
Jay-Z says Tidal was founded as a way to give artists the pay they deserve. He bought the company in 2015 for $56 million and later sold a 33% stake to Sprint, an American telecom provider. Sprint paid an estimated $200m for its stake in the company.
Artists like Madonna, Rihanna, Daft Punk, Kanye West, and Beyonce are all part owners of the service. In 2018 some Jay-Z music briefly appeared on Spotify before being removed again. It's likely this time the albums will stick since Spotify themselves are advertising the move.
Meanwhile, Tidal has angled itself as a pioneer in HiFi audio streaming. Now it faces fierce competition as Amazon Music HD advertising ramps up. Maybe bringing his body of work to Spotify is a way for Jay-Z to combat a significant HD player.