As the 2010s draw to a close, Pandora has highlighted the top songs of the decade. These are the top 100 tracks on the platform. 
Drake dominates the list of 100 songs with 16 tracks, making him Pandora's favored artist of the decade. Bad Girl Riri follows that up with a cool ten tracks on the list. The Weeknd takes the top spot overall with his song, "Earned It."
Curious about the rest of the songs on the list? Take a peek below. You can also see the top songs of 2019 according to Apple Music. 
Top 100 Songs of the Decade
Top 10 Songs of the Decade Winner – The Weeknd
"Earned It" – The Weeknd

"Someone Like You" – Adele

"See You Again (ft. Charlie Puth)" – Wiz Khalifa

"The Motto" – Drake

"Thinking Out Loud" – Ed Sheeran

"A Thousand Years" – Christina Perri

"When I Was Your Man" – Bruno Mars

"Counting Stars" – OneRepublic

"Stay With Me" – Sam Smith

"Radioactive" – Imagine Dragons
Top 20 Tracks of the Decade Winner – Adele
11. "Hello" – Adele
12. "Stay (ft. Mikky Ekko)" – Rihanna
13. "All Me" – Drake
14. "Love The Way You Lie" – Eminem
15. "Love Me" – Lil Wayne
16. "Needed Me" – Rihanna
17. "Somebody That I Used To Know (ft. Kimbra)" – Gotye
18. "Royals" – Lorde
19. "Roar" – Katy Perry
20. "Blank Space" – Taylor Swift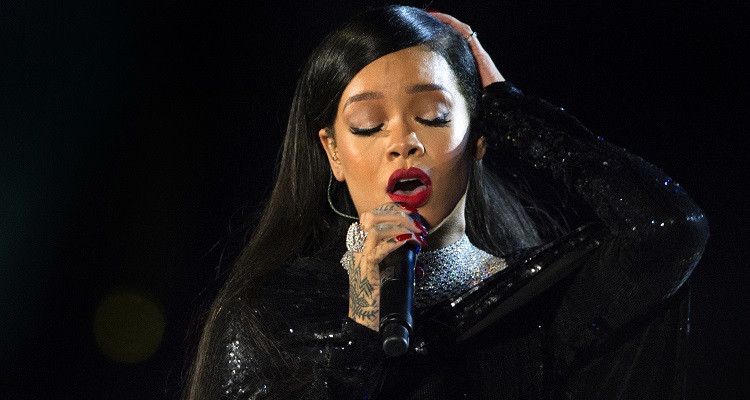 Top 30 Tracks of the Decade Winner – Rihanna
21. "Pour It Up" – Rihanna
22. "0 to 100/The Catch Up" – Drake
23. "I Knew You Were Trouble" – Taylor Swift
24. "Dark Horse" – Katy Perry
25. "I Don't Fuck With You (ft. E-40)" – Big Sean
26. "All of Me" – John Legend
27. "Swimming Pools (Drank)" – Kendrick Lamar
28. "Sail" – AWOL Nation
29. "We Found Love (ft. Calvin Harris)" – Rihanna
30. "Marry You" – Bruno Mars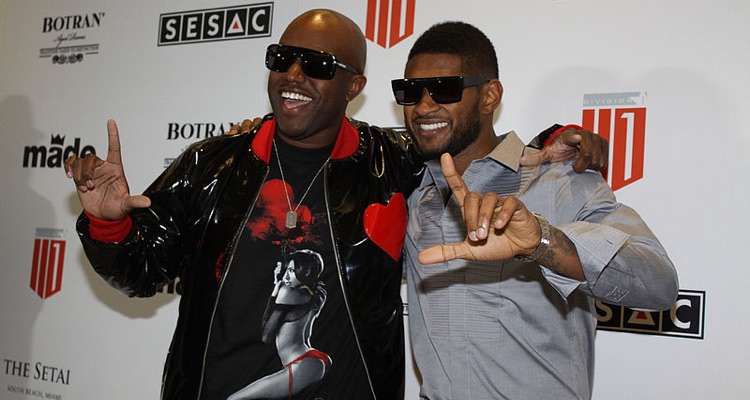 Top 40 Tracks of the Decade Winner – Usher
31. "DJ Got Us Fallin' In Love" – Usher
32. "Or Nah (ft. The Weeknd, Wiz Khalifa, and DJ Mustard) (Remix)" – Ty Dolla $ign
33. "Uptown Funk (ft. Bruno Mars)" – Mark Ronson
34. "The Monster (ft. Rihanna)" – Eminem
35. "Sure Thing" – Miguel
36. "Let Her Go" – Passenger
37. "Glad You Came" – The Wanted
38. "Moves Like Jagger" – Maroon 5 & Christina Aguilera
39. "Rolling in the Deep" – Adele
40. "Jumpman" – Drake and Future
Top 50 Tracks of the Decade Winner –  Imagine Dragons
41. "Demons" – Imagine Dragons
42. "Thinkin' Bout You" – Frank Ocean
43. "Headlines" – Drake
44. "Only (ft. Drake, Lil Wayne, & Chris Brown)" – Nicki Minaj
45. "Hell Yeah Fucking Right (ft. Lil Wayne)" – Drake
46. "Drank In My Cup" – Kirko Bangz
47. "She Will" – Lil Wayne
48. "Shake It Off" – Taylor Swift
49. "Don't Tell 'Em (ft. YG)" – Jeremih
50. "Lights" – Ellie Goulding
Top 60 Tracks of the Decade Winner – Iggy Azalea
51. "Fancy (ft. Charli XCX)" – Iggy Azalea
52. "Make Me Proud" – Drake
53. "The Hills" – The Weeknd
54. "Exchange" – Bryson Tiller
55. "Problem (ft. Iggy Azalea)" – Ariana Grande
56. "Niggas In Paris" – Kanye West & Jay-Z
57. "Drunk On You" – Luke Bryan
58. "Don't" – Bryson Tiller
59. "No Hands (ft. Roscoe Dash and Wale)" – Waka Flocka Flame
60. "Trap Queen" – Fetty Wap
Top 70 Tracks of the Decade Winner – Justin Bieber
61. "Love Yourself" – Justin Bieber
62. "Give Your Heart A Break" – Demi Lovato
63. "Drunk In Love" – Beyonce
64. "Poetic Justice" – Kendrick Lamar
65. "Loveeeeee Song (ft. Future)" – Rihanna
66. "Timber" – Pitbull
67. "Back to Back" – Drake
68. "Believe Me (ft. Drake)" – Lil Wayne
69. "Me, Myself & I" – G-Easy & Bebe Rexha
70. "Work (ft. Drake)" – Rihanna
Top 80 Tracks of the Decade Winner – Jasmine Thompson
71. "Let Her Go" – Jasmine Thompson
72. "Up All Night" – Drake
73. "Closer (ft. Halsey)" – The Chainsmokers
74. "All About That Bass" – Meghan Trainor
75. "Wrecking Ball" – Miley Cyrus
76. "Down On Me" – Jeremih
77. "Just Give Me A Reason" – P!nk
78. "You Da One" – Rihanna
79. "Mercy (ft. Big Sean, Pusha T, & 2 Chainz)" – Kanye West
80. "Blurred Lines" – Robin Thicke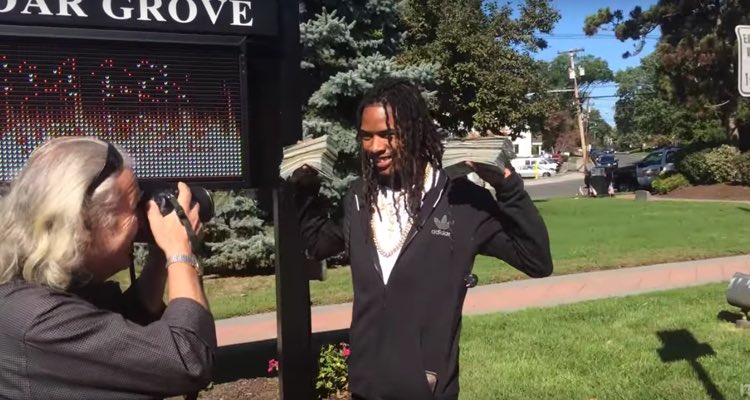 Top 90 Tracks of the Decade Winner – Fetty Wap
81. "679 (ft. Remy Boyz)" – Fetty Wap
82. "Like I'm Gonna Lose You (ft. John Legend)" – Meghan Trainor
83. "Just The Way Your Are" – Bruno Mars
84. "It Will Rain" – Bruno Mars
85. "Hold On, We're Going Home" – Drake
86. "Midnight City" – M83
87. "Dirt Road Anthem" – Jason Aldean
88. "Lights (Bassnectar Remix)" – Ellie Goulding
89. "The Worst" – Jhené Aiko
90. "Bitch Better Have My Money" – Rihanna
Top 90 Tracks of the Decade Winner – ILOVEMAKONNEN
91. "Tuesday (ft. Drake)" – ILOVEMAKONNEN
92. "Take Me To Church" – Hozier
93. "Play It Again" – Luke Bryan
94. "Moment 4 Life" – Nicki Minaj
95. "Say Something (ft. Christina Aguilera)" – A Great Big World
96. "Take Care (ft. Rihanna)" – Drake
97. "Post To Be (ft. Christ Brown and Jhené Aiko) – Omarion
98. "Want U Back" – Cher Lloyd
99. "I Don't Want This Night To End" – Luke Bryan
100. "Marvins Room" – Drake