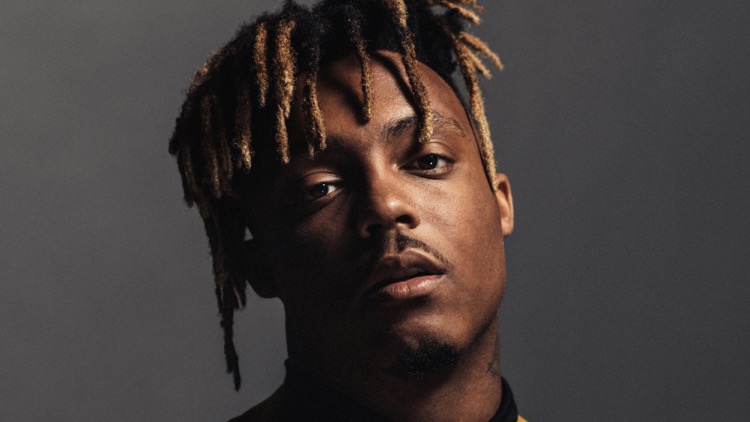 Rapper Juice WRLD (aka Jared Higgins) was pronounced on Sunday morning after suffering a massive seizure at Chicago's Midway Airport. The rapper was 21.
Juice WRLD reportedly collapsed in a violent seizure at Chicago's Midway Airport before being rushed to the hospital on Sunday (December 8th) morning.  The rapper, whose real name is Jared Higgins, was quickly pronounced dead by medics.
Early reports suggest an ugly scene, with Higgins shaking violently and bleeding from the mouth.
The Cook County Medical Examiner's Office in Illinois quickly confirmed that Higgins died shortly after the seizure.  The cause of death has not been stated, though an opioid-related overdose appears to be the culprit.
Higgins recently celebrated his 21st birthday on December 2nd.  The rapper was born in Homewood, Illinois, a suburb just south of Chicago.
Despite his young age, Juice WRLD had some serious accomplishments under his belt. After emerging from SoundCloud, Higgins scored smash hits with "All Girls Are the Same" and "Lucid Dreams," with a promising career ahead. The rapper was signed to Interscope Records (UMG) and inked a global publishing deal with BMG in 2018.
That success also attracted some controversy — and litigation.  The rapper was also battling a serious legal threat from Yellowcard, a 2000s-era emo band that claimed massive copyright infringement.  The $15 million lawsuit alleges that Juice WRLD infringed portions of "Lucid Dreams," though the rapper's death undoubtedly complicates aspects of the case.
It should be noted, however, that Sting — whose 1993 track, "Shape of My Heart," forms the instrumental basis of "Lucid Dreams" — was highly supportive of the track (and the royalty check it generated).
Other mega-stars were also big fans — and the rapper's death is prompting an outpouring of grief and support from a number of major musicians and celebrities.
Earlier, the rapper admitted to using prescription drugs like Xanax and Percocet, while also alluding to harder stuff.
RIP Juice WRLD.