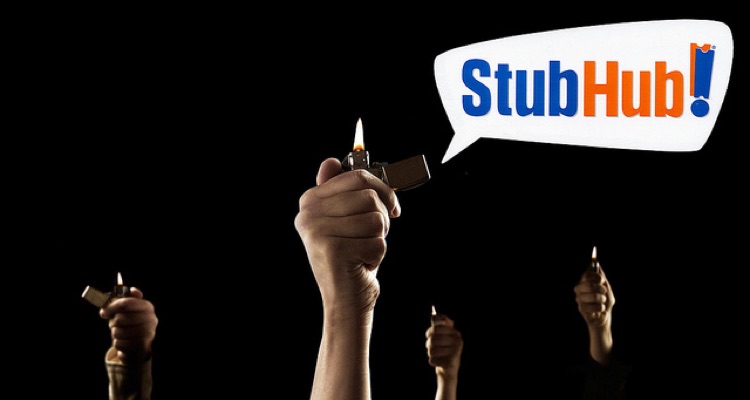 In the aftermath of the United Kingdom's parliamentary elections last Thursday, the country's Competition and Markets Authority (CMA) officially announced that it would investigate Viagogo's $4 billion acquisition of StubHub from eBay.
A few weeks earlier, the FanFair Alliance asked the CMA to initiate what is known as a "Phase 1" inquiry. They did this because they were worried that the acquisition would give Viagogo a monopoly in the U.K. secondary ticketing marketplace.
At the moment, the CMA is asking the public to issue comments in regards to how the acquisition would affect the U.K. ticketing marketplace. Specifically, they want to know if the deal would lead to a "substantial lessening of competition within any market or markets in the United Kingdom for goods or services."
Individuals and entities have until January 10 to submit comments about the proposed acquisition. After reviewing these comments, the CMA will then decide whether or not to launch a full-scale investigation of the deal.
Viagogo reacted to the news of the investigation by issuing a statement.
They said, "It's customary for regulators to review acquisitions of this size. We will work collaboratively with the CMA to address any of the enquiries."
Previously, Chris Miller, who is the managing director of Viagogo, insisted that there was what he termed an "incredible amount of competition" in the U.K. secondary ticketing marketplace. He further said that much of the criticism that was being made against his company and its practices were based on what he called "misunderstanding and myths."
The FanFair Alliance also commented on CMA's investigation. It said, "Aside from the persistent controversies surrounding these platforms, both of which are almost wholly dependent upon large-scale commercial ticket resellers, a merger between Viagogo and StubHub would have profound and damaging impacts for U.K. audiences and music businesses."
Adam French, who is a consumer rights expert, also commented on the investigation. He said, "Viagogo has a long history of ripping off its customers and disregarding consumer law so it is vital this deal, which would increase its grip on the secondary ticketing sector, undergoes close scrutiny by the CMA."