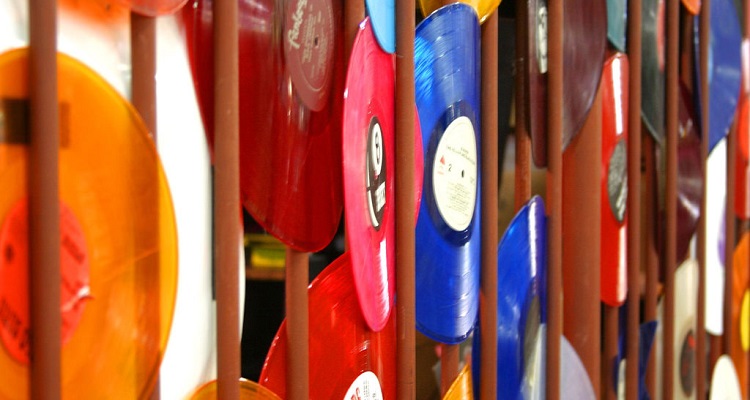 Billboard is reporting that vinyl record sales in the United States during Christmas week exceeded 1.24 million units, making it the biggest week for such sales since Nielsen Music began tracking them back in 1991.
What's more, it is the first time since then that vinyl record sales have exceeded one million units.
The list of the biggest sellers combined classics with recent hits by modern artists, which suggests that the audience for vinyl records is more than just older people nostalgic for a time long past.
Here are the list of the biggest sellers, along with how many units they sold:
Fine Line by Harry Styles (16,000)
When We All Fall Asleep, Where Do We Go? by Billie Eilish  (16,000)
Abbey Road by the Beatles (12,000)
The Guardians of the Galaxy: Awesome Mix Vol. 1 Soundtrack (12,000)
Greatest Hits by Queen (11,000).
The surge of vinyl record sales also seems to be an ongoing trend.
The second best week for such sales was set only a week earlier, when 973,000 units were sold. Of the top 10 weeks for vinyl sales, five of them happened this year while three happened last year. One each happened in 2015 and 2017.
Interestingly, while many think that it was CDs that knocked vinyl records from being the predominant medium of recorded music, compact cassettes actually overtook them in the early 1980s before they themselves were overtaken by CDs a decade later.
Not long ago, vinyl records were considered mostly obsolete. But, in the first decade of the new century, they started making a comeback. Last year, vinyl record sales incredibly represented nearly 12% of all album sales in the United States, marking the 13th consecutive year of growth.
The trend has created an interesting dilemma for many record companies. After Sony decided to make vinyl records again after a 30-year hiatus, they had to find engineers who had experience with the medium.