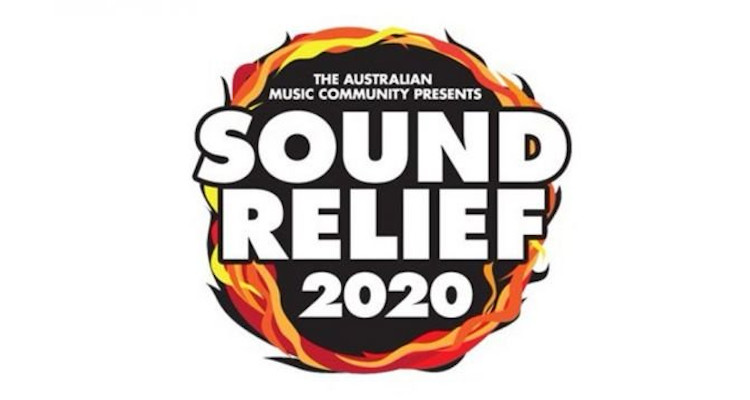 Sound Relief Australia has announced that it will be staging a concert this year to benefit those affected by the country's bushfires.
The organization, which held a concert in 2009 in both Sydney and Melbourne to benefit the victims of the Victorian bushfires, revived its social media accounts in order to make the announcement.  In a Twitter post, they wrote:
"In response to the devastating bushfires currently sweeping across the country, the Australian Music Community will band together once again under the unified banner of Sound Relief 2020."
Over 120,000 people attended the original concert, which raised $8 million.
So far, the organization has not announced dates or locations for the 2020 concert. But it is believed that the concert will return to Sydney and Melbourne, and it will take place either at the end of February or at the beginning of March.
The following organizations are expected to have involvement in the concert:
Chugg Entertainment
IMC Music HQ
Live Nation Australia & New Zealand
Secret Sounds
Chugg Entertainment helped organize the 2009 edition of the concert. Its founder Michael Chugg said of the event:
"We were raising money for hundreds of thousands of people whose lives have been shattered by some pretty horrendous situations. We don't come together to do these things very often. This really galvanized everyone to work together. With an industry that's so competitive and sometimes so divisive, to get everyone together to work under the one roof and pull something like this off is pretty special."
It is unclear at the moment who exactly will perform at this year's concert.
At the 2009 concert, artists included:
Coldplay
Taylor Swift
Kings Of Leon
Hunters & Collectors
Split Enz
Jet
Wolfmother
Paul Kelly
Over the weekend, singer Pink donated $500,000 to help fight the fires. She was joined by Keith Urban and his wife Nicole Kidman. Elton John and Metallica have also made donations topping $1.5 million.