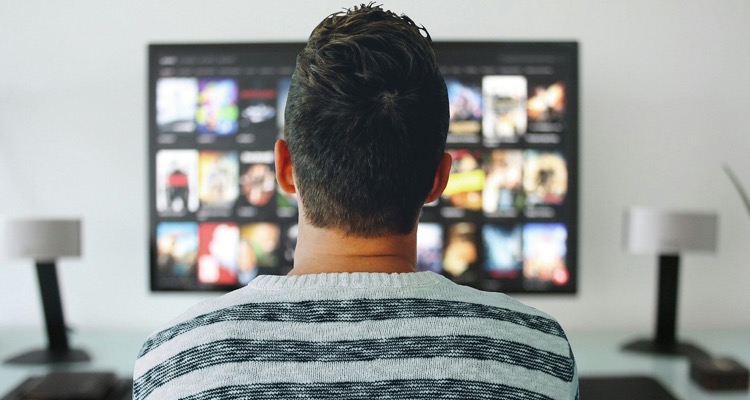 As music streaming services welcome ads, Netflix's CEO backs the paid-only model.
As music-streaming services (and certain video-streaming platforms) continue to embrace ads, Netflix CEO Reed Hastings has doubled down on his pro-subscription, anti-advert philosophy.
During Netflix's 2019 earnings call, which took place on Tuesday, Hastings reiterated his belief that ads are exploitative, that an ad-free Netflix is more marketable, and that the costs associated with implementing a comprehensive ad-tracking system far outweigh potential profits.
Meanwhile, other media platforms are utilizing a multitude of ads and an abundance of tracking systems to generate additional revenue. Spotify has long offered unlimited access to its library for a monthly fee or for free, with subscribers to the latter occasionally being shown unskippable ads. And late last year, Amazon debuted Amazon Music Free, which displays ads (but can be used by anyone—not just Prime members).
This isn't to say that Netflix's ad-free business model is without advocates in the music- streaming industry.
Apple Music, which boasts over 60 million paid subscribers, doesn't feature a free option. Even so, the platform has been able to carve out a comfortable (and growing) customer base.  Last year, Apple Music gained more paying subscribers than Spotify in the U.S. (as first reported by Digital Music News).
Streaming-service competition is showing no signs of slowing down, and the implications of the ad debate are likely to be felt by companies on both sides of the argument. Free options will attract users and enhance profits, but at the risk of dissuading some customers and, more significantly, of sparking a larger debate about exactly where and how personal information is being used.
Hastings co-founded Netflix and currently serves as CEO. Under his guidance and direction, Netflix transitioned from a mail-based DVD-rental company—and one that was facing dire financial straits—to the world's most popular paid video-streaming platform, with over 160 million subscribers.
Having bottomed out at about $4 per share in 2009, Netflix's per-share worth is hovering around $330.