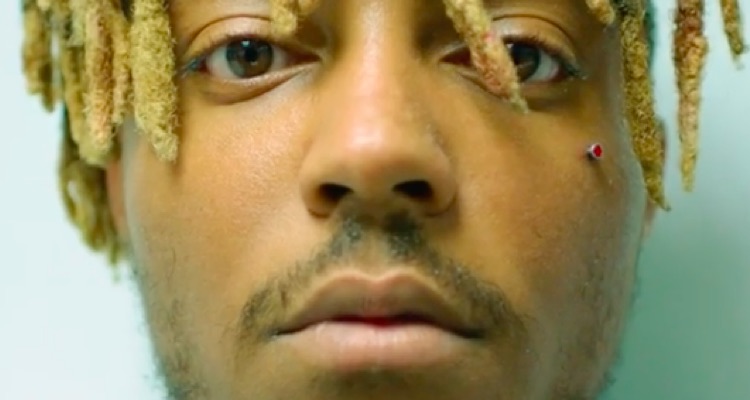 Juice WRLD's unreleased tracks and projects will be published posthumously.
Juice WRLD, whose real name was Jarad Anthony Higgins, tragically passed away in December of last year, just six days after his 21st birthday. The Chicago native's sudden death shocked his extensive fanbase, which had propelled his most recent album, Death Race for Love, to the top of the charts. 
In a statement posted to Instagram late last night, Juice WRLD's record label, Grade A Productions (Interscope/UMG), announced that "unreleased music and other projects that [Juice WRLD] was passionately in the process of developing" will be made available, though a release date was not provided. 
It was also revealed that a public tribute for Juice WRLD would soon be held in Chicago. 
These announcements seemed to coincide with the disclosure of Higgins's autopsy, which had been reported just hours prior.
The Cook County Medical Examiner's office indicated that the artist's death resulted from an accidental overdose of oxycodone and codeine. An earlier autopsy, performed directly after Juice WRLD's passing, had been inconclusive, and additional tests were ordered. 
Juice WRLD's private jet landed at Chicago's Midway Airport after midnight on December 9th. The rapper suffered a seizure while federal agents were searching the plane as part of a firearm and drug investigation. Despite being administered Naloxone, which counteracts opioid overdoses, and being promptly transported to a local hospital, Higgins was pronounced dead at 3:14 AM. 
Higgins' estate and record label are also facing a hairy legal battle against Yellowcard. The rock band's $15 million copyright infringement case was filed in October of 2019 and will reinitiate on February 4th.
Juice WRLD isn't the only high-profile artist to posthumously release new music. Mac Miller had been working on his sixth studio album, Circles, before passing away in 2018, also as a result of a drug overdose. After being edited and mixed, Circles was released last Friday, January 17th. 
Stay tuned for more details about the Yellowcard lawsuit and Juice WRLD's upcoming tracks.