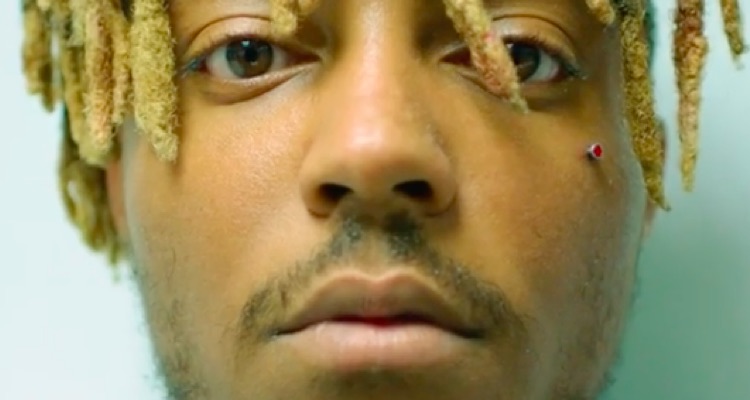 According to sources, Juice WRLD left behind a vast library of unreleased work — somewhere in the vicinity of 2,000 songs.
Juice WRLD's family, team, and record label are currently discussing the best way to make these songs available, though a release date hasn't yet been provided. Simply cataloging the extensive collection, to fully understand what it encompasses, will likely require much attention.
Last week, 26 of the rapper's unpublished tracks were leaked to — and promptly removed from — the internet. The same sources that shed light on the depth of Juice's discography said that the indicated 2,000 songs are stored on a multitude of hard drives, one of which apparently fell into an unauthorized party's hands.
Locating and collecting these devices may further postpone future releases. Additionally, unless a delay is provided, Juice WRLD's estate and record label will resume their copyright infringement lawsuit with Yellowcard on February 4th.
Juice WRLD, whose real name was Jarad Anthony Higgins, passed away in the early hours of the morning on December 8th, 2019, just six days after his 21st birthday. Upon landing in Chicago's Midway Airport, Juice's private jet was searched by federal agents as part of a firearm and drug investigation.
During the search, the 21-year-old suffered a seizure and was administered Naloxone, before being transported to a local hospital.
In its autopsy report, the Cook County Medical Examiner's office cited an overdose of oxycodone and codeine as the artist's cause of death. A public memorial is currently being planned for Juice's native Chicago, with details, including the date and time, expected to be provided soon.
Juice WRLD isn't the only high-profile rapper whose works will be published posthumously. Mac Miller's sixth studio album, Circles, was released on January 17th, 2020. Miller passed away in 2018, also as a result of a drug overdose, and Circles has been generally well-received by both fans and critics.