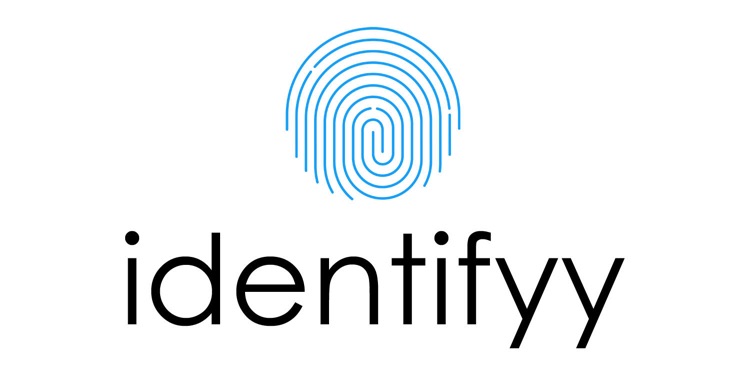 How do indie artists and smaller producers get access to YouTube Content ID and Facebook Rights Manager?  
Artists signed to Merlin-affiliated labels have a shot at claiming and monetizing, if their labels are able to staff up and do the work. And major label-affiliated artists and publishers are obviously well-positioned. But the smaller, independent rights holders may lack the critical mass and sway to gain access, get noticed, and monetize properly.
Could it be that only the biggest labels and distributors are granted direct access to YouTube, Facebook, and Instagram's content recognition and claiming platforms? According to Identifyy/HAAWK founder Ryan Born, access is based on a simple numbers game.  
"Smaller, independent artists and rights holders seem to have a hard time going to YouTube and Facebook and establishing a relationship that provides them access to the tools available to the bigger players," Born told Digital Music News. "From time to time, we hear of situations in which they do gain access, and obviously it's a case-by-case situation. Generally speaking, though, it feels like today, YouTube Content ID and Facebook Rights Manager accounts are rarely issued to undiscovered, unsigned, small, and independent music rights holders."
Even worse, indie creators barely stand a chance against a massive, well-entrenched media company when disputes arise.
Right or wrong, rights issues and conflicts are generally ruled in favor of mega-labels, publishers, established media houses, and other heavyweights — because they're bigger, better-staffed, better-funded, and have lots of lawyers.
That's a sad situation, but also a market problem worth solving.
Identifyy, which is owned and operated by HAAWK, has a simple pitch: they want to help artists — of any level — identify, police, claim, and monetize music used in videos on YouTube, Facebook, Instagram, and other social video platforms.  
For starters, HAAWK is a YouTube Content ID certified partner. This means, by default, that artists signing onto Identifyy benefit from the company's knowledge and experience. Born previously founded AdRev, which played in a similar rights management sandbox (the company sold in 2015 and is currently owned by Downtown Music Holdings/CD Baby; Born is no longer involved).
Now, it's time to fill the big tent. In its beta starting blocks, Identifyy has already amassed 75,000 registered artists, labels, composers, songwriters, and music producers in about nine months. Now, with a proof-of-concept in hand, the platform is partnering with DMN and other industry hubs to multiply that figure.
And with numbers comes power. Born told us that Identifyy artists can immediately scan, claim, monetize, and earn royalties by claiming YouTube videos making use of their music, just like bigger content owners.
It's all possible from within Identifyy's dashboard.   In terms of cost, Identifyy is actually free to join. On the backend, the platform takes a 30% cut from royalties captured.
As for Facebook and Instagram, those platforms are still in development, at least when it comes to serious content management and royalty payouts.  
While Facebook (and its wholly-owned Instagram) have licensing deals in place with the majors, Merlin and other large media companies, the smaller and unaffiliated independent rights holders are turning to administrators like Identifyy for help.
Facebook has already paid lump sums to secure licenses from major labels and larger content owners. But the independent community is still waiting for the day when Facebook with provide access to individual video monetization, analytics, and royalty payments.
Ahead of that moment, Facebook appears to be cloning YouTube's Content ID system, while giving artists 'free promotion'.
In the meantime, Identifyy is positioning artists to start receiving Facebook and Instagram revenues as soon as they become available to independent rights owners.  At the moment, however, Facebook and Instagram simply aren't royalty-generating platforms, at least not on a video-by-video basis, as is the case with YouTube.
All of which means that the royalty breadwinners are still elsewhere.
"Right now, a majority of the streaming money comes from YouTube, Spotify, Apple Music, and then Amazon to a lesser but growing extent," Born said. "After the big four, everything else seems to be just a small percentage of overall streaming royalty revenue. We're hopeful that Facebook and Instagram will turn the big four into the big six."
And Born may be right about that: Facebook's broad clearance of major label/distributor rights can only last for so long. It's only a matter of time before Facebook and Instagram open the floodgates and begin to account, report, and pay royalties on an individual video basis for the millions of videos streamed on their service, all of which incorporate music without the appropriate licenses in place.
Unfortunately, the difference between distributing to Spotify and managing rights on YouTube/Facebook is enormous.
Distributors like TuneCore and Distrokid have mastered the craft of distributing to platforms like Spotify and Apple Music. But the task of pushing content to on-demand streaming platforms, while certainly rife with complications, is fairly straightforward when compared to the untamed, DMCA-protected beast that is YouTube.
Traditional distribution is typically a one-time upload, followed by predictable tasks like stream-counting and royalty payouts. With rights management on platforms like YouTube/Facebook, it's a 24/7 job loaded with repeated complexities. "With traditional distribution — accounting and reporting aside — after initial release and promotion, you're pretty much done," Born said. "But with rights management, you're never done. It's endless variations, interactions, claims, disputes, conflicts, and resolutions — followed by more new video uploads, where the never-ending cycle then repeats itself.  
"Not to mention that rights management applies to both master and publishing rights, yet distributors typically only handle and possess rights to masters, meaning that publishing side money can slip through the cracks if you're not using the right partner."
Distributors have to staff up to handle that — and some do. But it's really hard to work this stuff all day long.
To do it well, they need an experienced and hyper-focused team. And even if they have that team in place, a partner with a full-time dedication to rights management may better ensure that your earnings on YouTube, Facebook, and Instagram are fully optimized.
More specifically, Identifyy employs a team dedicated solely to reviewing and manually claiming the reported 65 percent of videos that are not auto-matched by Content ID. It's arduous work, but the efforts can pay off in the form of significantly increased royalties generated from having additional videos monetized.
Now, Born's mission for HAAWK is to not only to offer the serious technology and team that social video rights management requires, but also to amass a critical number of artists and content owners to make Identifyy an influential heavyweight. With 75,000 rights holders on board, it looks like Born is on his way to building a second successful rights management firm.