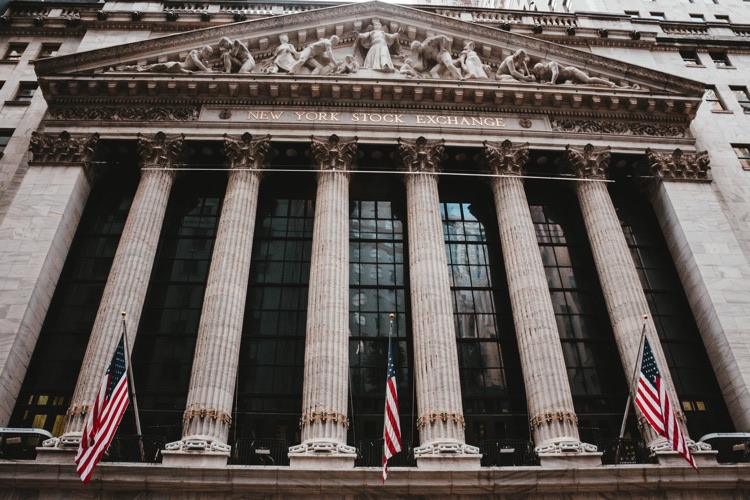 Warner Music Group is returning to Wall Street, according to SEC paperwork filed this morning.
A 'Form S-1 Registration Statement' has officially been lodged with the U.S. Securities & Exchange Commission, or SEC, a first step towards offering shares to the public. According to a statement emailed to Digital Music News just hours ago, the IPO will involve an unspecified number of common shares at an unnamed price:
"The shares of common stock to be sold in this offering are proposed to be sold by certain of Warner Music Group's stockholders.  The number of shares of common stock to be offered and the price range for the proposed offering have not yet been determined."
Morgan Stanley, Credit Suisse and Goldman Sachs & Co. will be jointly managing the offering, according to WMG.  At some future date, a preliminary prospectus will be offered to potential buyers.
For those wanting in, here are a few places to formally request a copy:
Morgan Stanley & Co. LLC, Attention: Prospectus Department, 180 Varick Street, 2nd Floor, New York, NY 10014
Credit Suisse Securities (USA) LLC, Attention: Prospectus Department, Eleven Madison Avenue, 3rd floor, New York, NY 10010, by telephone at (800) 221-1037, or by email at usa.prospectus@credit-suisse.com;
Goldman Sachs & Co. LLC, Attention: Prospectus Department, 200 West Street, New York, NY 10282, by telephone at (866) 471-2526, or by email at [email protected].
Longtime industry vets will note that this isn't WMG's first time at this rodeo.  The label delisted back in 2011 after getting acquired by Access Industries.
That deal was finalized in July of 2011, with Access Industries billionaire Len Blavatnik scooping a seriously-depressed asset.  That turned out to be a shrewd deal, with the industry riding a difficult valuation nadir at the time.  But the business has been enjoying a resurgence ever since, both on the recording and publishing sides.
Accordingly, Warner Music Group is getting back in the game, and aiming to enjoy a massive hike in valuation.
Warner Music Group currently operates across 70 countries, either directly or via various affiliates and licensees.  The Recorded Music division includes sub-labels like Asylum, Atlantic, Big Beat, Canvasback, Elektra, Erato, First Night, Fueled by Ramen, Nonesuch, Parlophone, Reprise, Rhino, Roadrunner, Sire, Spinnin', Warner Records, Warner Classics and Warner Music Nashville.
The music publishing arm is equally venerable: Warner Chappell Music boasts a catalog of more than 1.4 million copyrights across every genre of music.  On the distribution, label services, tech, and publication side, Warner Music Group also owns ADA, the Songkick live music app, merchandise site EMP, and youth-focused publication Uproxx.
More as this develops!