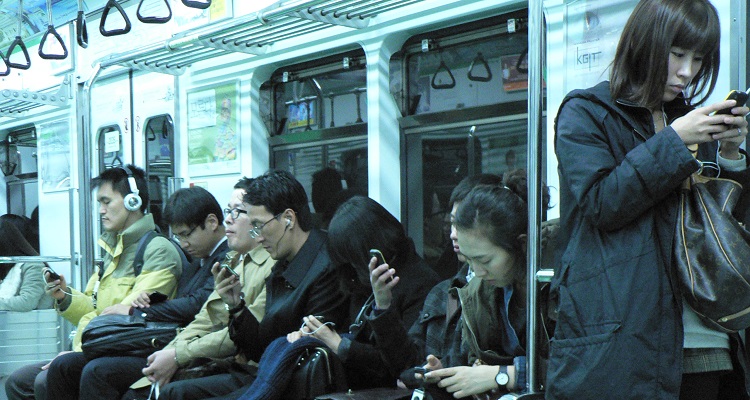 According to a Seoul-based news outlet, Spotify is set to further its global presence by entering the South Korean market.
Though more than 275 million people actively use Spotify (including 124 million premium subscribers and 153 million free-version users), the streaming service hasn't been made available to residents of South Korea. Last March, an attempted rollout was halted by royalty disagreements with South Korean performance rights organizations (PROs).
At the time of writing, the Stockholm-headquartered company's South Korean launch date had not been disclosed. However, the debut is expected to commence later this year, after a new office is opened in Gangnam, a particularly upscale section of Seoul.
South Korea is home to nearly 52 million people and a thriving music market. BTS, the seven-piece boy band, has broken countless sales records domestically and internationally. The globally adored act attracts a substantial number of tourists — and a substantial amount of revenue — to South Korea each year.
And in a testament to the group's growing appeal, they recently performed alongside Lil Nas X and Billy Ray Cyrus at the 62nd Annual Grammy Awards, becoming the first South Korean band to play at a Grammys ceremony. Importantly, several other South Korean artists are gaining new fans with each passing day.
Spotify recently made headlines for reporting underwhelming earnings in the fourth quarter of 2019. Though the streaming service's user count hiked considerably, its operating losses exceeded $84 million. Alongside the earnings report, the company revealed that it had acquired The Ringer, Bill Simmons' popular culture and sports website and podcast network. Insiders claim that the buyout cost Spotify somewhere in the ballpark of $250 million.
Experts believe that K-pop acts have pushed the overall value of South Korea's music industry to over $5 billion. Ongoing trends and market factors suggest that this value will continue to climb in the coming years.