While Apple Music, Amazon, YouTube, and Spotify duke it out for streaming dominance, B2B players like Tuned Global are eyeing niche opportunities.
The streaming music space is now a battle royale between the biggest of giants. Even Spotify is feeling the heat from far bigger competitors like Apple, Amazon, and Alphabet-owned YouTube. Toss ByteDance-owned TikTok into the mix, and the barrier to entry has never been more extreme.
But at least one player is challenging that conventional thinking. Australia-based B2B music service provider Tuned Global, headed by Con Raso and Spiro Arkoudis, has been quietly creating customized, white label music platforms for years. And one thing they've noticed is that market concentration within the streaming space is not only creating commoditization; it's also limiting options for brands, artists, and businesses like ISPs. Or is it?
"Brands have very different objectives to a streaming service," Raso said. "Music is certainly one of the best engagement agents that exist, but a brand wants to build a closer relationship with their customers. Having your own execution allows you to manage overall content (both music and non-music), data capture, targeting, and direct rewards," Raso said. "Simply put, streaming services are impacted by what a user does now (subscribe), whereas brands are impacted by what a user does next (Core Business ROI)."
Tuned Global has been solving this problem by helping brands tap into streaming music while directly connecting with potential customers — mostly in Asia, Australia, Africa, and, more recently, the Carribean, U.S., and other markets. Clients have included the likes of Line Music Japan, Deedo, Trackdrip, and the major labels, among others, all of whom want customized outreach without having to build platforms or facilitate complex licensing deals.
And licensing complexities for the uninitiated are enough to scare away brands with even the mightiest of budgets.
Look no further than Peloton, whose ongoing litigatory headache with music publishers is being observed by many players. The group of litigating publishers, corralled by the National Music Publishers' Association, has declared Peloton a reckless infringer, though some observers question whether Peloton was simply in over its head.
That's another problem that Tuned Global aims to solve. The company's approach includes strategizing campaigns and customized platforms with licensing at the forefront, instead of a half-baked afterthought. Its consultancy on licensing runs the gamut of rights areas, spanning everything from recording negotiations, the range of publishing rights, and even the DMCA.
"Our aim here is to foster productive discussions with content owners and our clients in order to find the right pathways that fit the bill primarily for our clients, striking the right balance for all parties," Arkoudis explained.
Regardless of the opportunities, the technical and licensing hurdles can be daunting — and it's boxing out would-be entrants.
It's impossible to determine what the chilling effect is amongst brands, though Tuned Global sees a huge missed opportunity. Con Raso pointed to a massive opportunity with niche streaming plays, especially since they aren't actually competitive with mega-platforms like Spotify. "It's non-cannibalistic and complementary," Raso noted.
There's also a major opportunity for artists that can strike the right deal. On that note, Peloton seems to be regrouping its music strategy around superstars like Jennifer Lopez, Lizzo, Paul McCartney, Red Hot Chili Peppers, and more, a shift that validates Tuned Global's thinking. Undoubtedly, some massive checks had to be cut — but unfortunately, that's peanuts compared to the $300 million lawsuit dangling over Peloton's head.
But despite the licensing complexities, Tuned Global is striking successful campaigns with the largest companies in the world.
Among its biggest to date is a pair-up involving Universal Music in Malaysia and Pizza Hut. The recently retired 'Singing Pizza' campaign was a fun toss-up of music exclusives for Pizza Hut customers, with every box containing an exclusive, regularly-updating playlist featuring Universal Music Malaysia artists.
"This campaign has been a truly collaborative and creative partnership between Pizza Hut, UMG, and Tuned Global," relayed Kenny Ong, MD of Universal Music Group, Malaysia, Singapore & Indochina. "We believe music will always be a key cultural driver regardless of nationality, ethnicity, or age. UMG and Tuned Global, together with Pizza Hut, are confident that we will continue to find new and innovative ways to connect and engage our customers."
Incidentally, that deal was somewhat easier on the licensing end, thanks to the presence of a single (albeit huge) label and brand. But Tuned Global has structured platform solutions for a range of different mega-brands and content owners, all with varying needs and specifications. That includes Japanese messaging giant Line, which tapped Tuned Global to quickly beef up its music catalog for its Line Music product, one of the leading music streaming services in Japan.
Other clients have included Samsung Electronics, News Limited, Coles, and J.B. Hi-Fi. In Indonesia, the company even partnered with mobile carriers SPC and Evercoss Mobile, as well as various leading regional labels to create an entire streaming app featuring local artists. Now, as demand increases for similar partnerships worldwide, the company is working with DMN to help broaden its global dealmaking.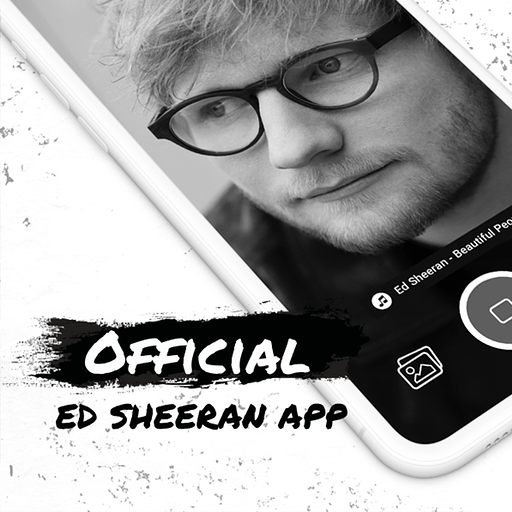 Another successful campaign involved Warner Music Australasia.
The major label tapped Tuned Global to launch a dedicated UGC app for superstar Ed Sheeran. The resulting app, titled 'Ed No. 6,' allowed fans to create and share their own videos to Sheeran's music, resulting in a thriving, directly-controlled ecosystem of superfans.
Raso also pointed to successful niche streaming platform launches in some unexpected corners of the globe. That includes Suriname-based TrackDrip, which is heavily focused on Carribean and Latin American Music, and Deedo, a pan-African streaming service that gets little attention in the U.S., Europe, and other major markets. Tuned Global is powering both.
Up until several years ago, major brands routinely triggered download-focused campaigns, often featuring exclusive tracks.
Those campaigns offered tremendous upside for clients, partly because downloads offer a direct mechanism for capturing customer data. Now, Tuned Global says the challenge is to realize similar advantages from streaming-focused campaigns. If the company's successes in Southeast Asia, Australia, and other regions offer a preview, more niche-focused, direct-to-consumer streaming plays will be cropping up in regions like the U.S. and Europe — whether Spotify, Apple, and Amazon like it or not.