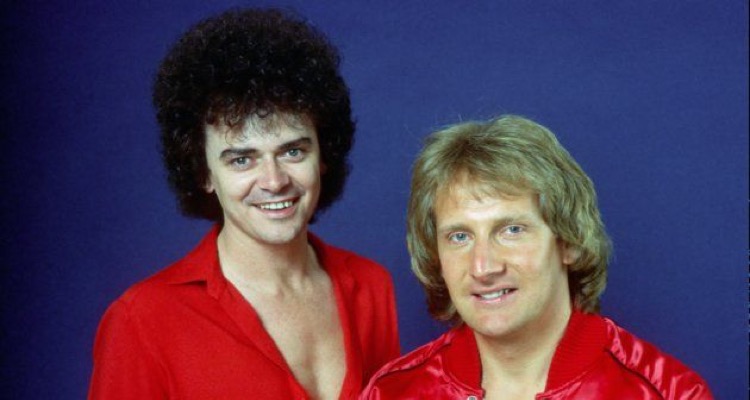 Primary Wave has purchased a 70% stake in the song catalog of Air Supply, a two-piece soft-rock band from Australia.
The deal, loosely valued in the millions, also involves a substantial interest in the group's recording asset revenue streams.  Popular tracks like "All Out of Love," "Making Love Out of Nothing At All," and "Lost in Love" are included in the deal. (To be sure, Air Supply has spent many successful years singing about love; four of the group's album titles feature the word "love," as do more than 30 of its songs.)
Primary Wave acquired the publishing rights from Air Supply's current members, Graham Russell and Russell Hitchcock, who, as part of the agreement, will have a say in how the songs are marketed and used. Several record labels, including Sony Music, own the master rights to Air Supply's most prominent works.
In a statement, Primary Wave founder and CEO Larry Mestel complemented Air Supply's music and said that Russell and Hitchcock are "two of the nicest human beings in the music industry."
Also via a statement, Air Supply's members indicated their eagerness to "share the future" with the Primary Wave team.
Primary Wave was founded in 2006, after Mestel bought a 50 percent share of Nirvana's catalog, which was followed by a purchase of John Lennon's song rights. The company has since branched out into film, television, and management, among other spheres. In 2013, BMG bought two-thirds of Primary Wave for $150 million. And last October, Primary Wave purchased the publishing catalog of famed producer Bob Ezrin.
Having formed in 1975, Air Supply is still rocking out nearly half a century later. The band is currently touring, with performances scheduled through June. Though Air Supply's lineup has changed numerous times, Russell and Hitchcock are original members.
In late 2018, Air Supply's musical, All Out of Love: The Musical, enjoyed a successful run in Manilla, Philippines. There have been rumors of the show's proceeding to other countries (namely Australia), but Russell and Hitchcock haven't made a formal announcement.