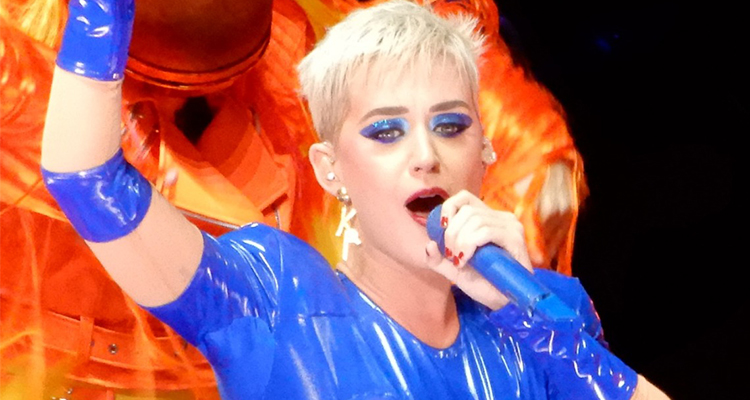 Last year, a California jury found Katy Perry guilty of copyright infringement and ordered her to pay $2.8 million to Flame, a Christian rapper. Now, after a long, expensive courtroom battle, Perry and her legal team have successfully overturned the ruling.
California District Judge Christina A. Snyder submitted a 32-page filing on the matter this evening, in which she reiterated the case's circumstances, arguments, original jury decision, and ongoing disagreements.
Ultimately, Judge Snyder determined that Flame and his legal team failed "to satisfy the extrinsic test," or the objective standard by which alleged copyright infringement is judged; Flame's legal team claimed that Perry's "Dark Horse" derived from "Joyful Noise." In addition to tossing out the fine levied against Katy Perry, Judge Snyder dismissed any pre-judgement interest that could have been owed to Flame.
Predictably, Perry's long-running quest for a retrial was deemed moot because the $2.8 million fine was overturned. Even so, Judge Snyder indicated that an appeals court could find issue with the dismissal's legal footing, and in that instance, a separate trial may be arranged.
At the time of this piece's writing, Katy Perry hadn't publicly commented on her courtroom triumph.
On Twitter, however, fans were quick to voice their approval of the decision. One user tweeted "Justice for Katy" along with a heart emoji, and another wrote "Katy keeps winning!! She is coming for blood" followed by a series of hot-face emojis. As has been the case throughout the extensive trial and the appeals process, popular sentiment appears to be on Perry's side.
And while one would imagine that Katy Perry is excited by the legal victory, that's hardly the only thing she's celebrating.
Earlier this month, the 35-year-old released "Never Worn White," in which she confirmed that her first child is on the way. Her fiancé, Orlando Bloom, recently made headlines by stating that his and Perry's wedding could well be pushed back due to the coronavirus (COVID-19) pandemic. The two have arranged a destination wedding in Japan, which has reported approximately 900 COVID-19 cases to date.