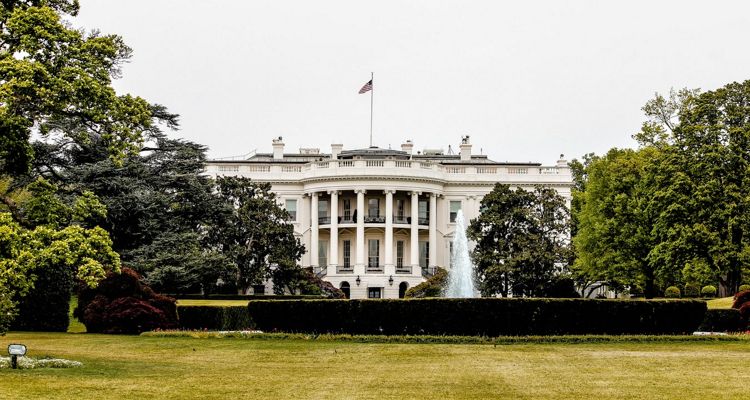 Just a day after Zac Brown said 90% of his road crew was laid off – Madonna put Trump on blast, using his own words against him.
The pop singer posted a clip just under two minutes, sharing the president's response to COVID-19. The clip shares clips of the president on a calendar, labeled "WEEKS OF DOWNPLAYING." In each clip, the president can be heard, making light of the coronavirus pandemic now sweeping the globe.
Madonna uses a montage of Trump's false claims – including one he said the virus would "die-off in April." The clips also include Trump's claims of "one day; it's like a miracle it will disappear." The clip also features clips of Trump saying, "our country is doing great" and labeling the coronavirus "the new hoax."
Madonna's tweet only contains the video and two hashtags – #COVID_19 #QUARANTINE.
#covid_19 #quarantine pic.twitter.com/I4wSaloT66

— Madonna (@Madonna) March 19, 2020

The pop singer canceled the last leg of her disastrous Madame X tour due to coronavirus lockdown. But she's also no stranger to jabbing Trump's lack of leadership in trying times. In 2017, she described Trump's election as a nightmare.
The live music industry has all but dried up over the last few weeks. More states in the U.S. are entering a near-lockdown status to level the curve of the virus spread. Both California, Washington, and New York governors are telling 100% of 'non-essential' workers to stay home.
Some famous names like John Legend are holding impromptu performances on Instagram. Indie artists are turning to the gaming platform Twitch to make a living. The platform is already monetized for an audience familiar with tipping.
Yesterday Zac Brown let go of 90% of the road crew and shared a heartfelt message.
"We're late to the game. I'm pretty ashamed of the way that our leadership has handled all of this," he said. "We can't rely on our government to tell people what they need to do… we're less protected than a lot of those countries."