The legendary Abbey Road crossing is repainted amid the coronavirus shutdown.
The zebra crossing is located right outside Abbey Road Studios and is one of London's most popular tourist spots. Tourists oftentimes line up to re-create the famous image on the cover of The Beatles' Abbey Road album.
Last Friday, London went into lockdown to combat the spread of coronavirus. All non-essential businesses, including restaurants, theaters, bars, and gyms, are temporarily closed. That means the streets and tourist hotspots like Abbey Road are finally empty.
London is embracing the shutdown to perform much-needed maintenance on its roads.
Last Tuesday, city workers took the opportunity to get the Abbey Road crossing repainted – without tourists getting in the way. An Abbey Road webcam usually shows the area bustling with tourists as they wait to pass and take pictures.
London pushed for the spot to be registered for historic preservation in 2010.
Many of London's oldest buildings – castles, theaters, and cathedrals – often earn that distinction. The Abbey Road crossing is the first zebra crossing to earn the honor. Now the crosswalk can be altered only with the approval of local authorities.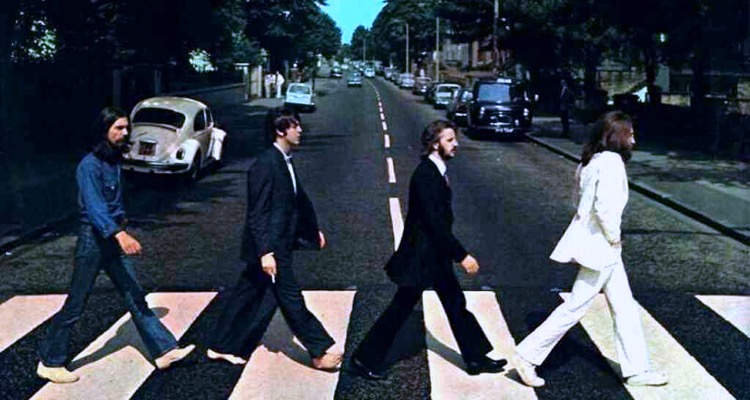 Last August was the 50th anniversary of the Abbey Road album – which kept the crossing busy. Seeing the crossing so deserted on EarthCam is a bit unnerving, however.  It feels like a scene straight out of a zombie movie.
The Abbey Road zebra crossing sorely needed to be repainted, as the stripes were faded beyond belief. Now you can see the crisp lines and a pedestrian or two while London is under lockdown.
Other strange developments are also emerging during lockdown periods.  In Venice, wildlife is returning to the clear channels of the city as tourists disappear amid Italy's lockdown. In Thailand, packs of wild monkeys are roving the streets in search of food – the tourists who fed them are gone. And wild coyotes have been spotted roaming the barren streets of San Francisco.