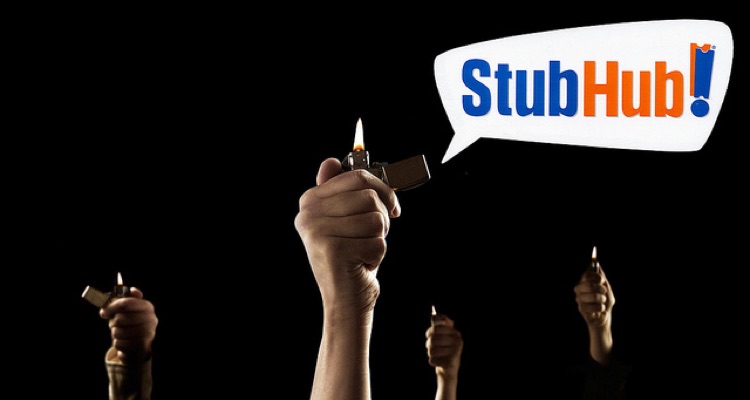 After promising to provide cancelled-event refunds to ticketholders amid the coronavirus (COVID-19) pandemic, ticket resale platform StubHub has changed its tune. Now, fans are eligible to receive vouchers for 120 percent of the price they paid for their tickets in lieu of a traditional reimbursement.
In an open letter published on March 27th, StubHub President Sukhinder Singh Cassidy reiterated her company's "FanProtect Guarantee," which provides the aforementioned vouchers when an event is canceled. However, the "coronavirus update" quietly took the full-refund option off the table.
Additionally, StubHub isn't issuing refunds (or vouchers) for delayed functions; ticketholders are simply prompted to sell their passes via StubHub's marketplace. Because a slew of artists have postponed their events until later this year or even 2021 (and few are looking to purchase passes to these shows presently), ticket buyers have found themselves stuck with tickets that they will be unable to redeem anytime soon.
Plus, the 120 percent coupons will expire in 12 months—a potentially inadequate amount of time, given that large-gathering bans and coronavirus concerns will prevent all major sporting events, concerts, and music festivals from taking place in the near future.
On social media, customers are voicing their frustration with the policy shift.
One disappointed user asked: "You're going to lose customers with what you're doing now. Is it worth it?" And another disgruntled customer said: "Full discount? You mean like a credit? I don't want a credit if that is what you mean, I just would appreciate my money back."
Finally, a different Twitter poster yet wrote: "Just the fact that they told me if my concert gets cancelled they'll give me a 120% CREDIT pissed me tf off! Wtf I want my damn money back."
Additionally, many social-media users seemed annoyed by the delay-cancellation distinction; artists have postponed several upcoming concerts, for instance, and StubHub ticketholders are accordingly unable to receive a refund or a voucher.
Last week, StubHub was forced to furlough a substantial portion of its team. Ebay's finalized its $4 billion sale of the brand to London's Viagogo last month.