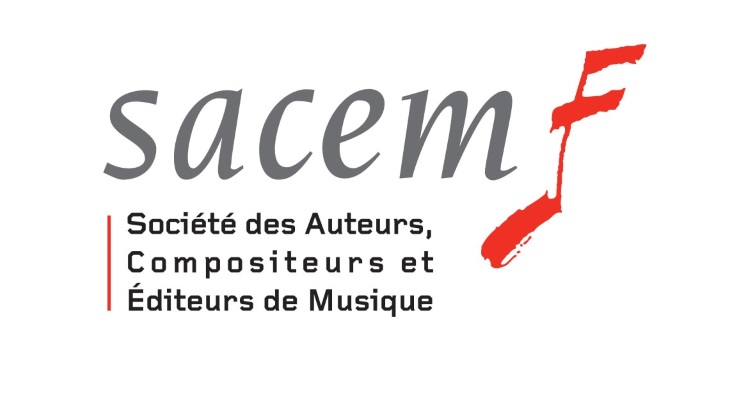 Just over one week after announcing a $6.6 million coronavirus relief fund, French royalty-collection society SACEM has distributed $153 million worth of royalties and aid to its members.
SACEM announced the aid benchmark in a Tuesday release, which was shared with Digital Music News. The Paris-based organization reiterated its commitment to assisting members and helping them "get through this unprecedented crisis." And to turn said commitment into action, SACEM consulted its "business continuity plan," components of which had debuted during the French music community's pension strike.
In coordination with "the mobilization of SACEM's teams," this business continuity plan allowed the organization to distribute roughly $153 million (€140.5 million) worth of royalties and mutual aid (as of today).
The cited release concluded by noting that SACEM "will continue to take concrete action to accompany its members" through the coronavirus (COVID-19) crisis.
Addressing the COVID-19 pandemic and the support that's been provided to members, SACEM CEO Jean-Noël Tronc said: "SACEM has mobilized to ensure maximum continuity of its operations, and in particular, to be able to secure for our members the distribution of their royalties and to remain available by telephone and email. We are doing our utmost to ensure the continuity of our support for cultural players."
Yesterday, Digital Music News was the first to report that performance rights organization ASCAP had seriously delayed the distribution of writer royalties in response to the novel coronavirus. Songwriters and publishers are now waiting several weeks for diminished checks, though it's not exactly clear why the distribution was canceled.
Europe's Independent Music Companies Association (IMPALA) has debuted a 10-step plan to help the European Union, European governments, and the music industry overcome the financial effects of the coronavirus. And in late March, Germany's GEMA established a $43 million COVID-19 relief fund for its members.
SACEM execs are currently studying the impact of COVID-19 on France's music industry and artists, and depending upon this analysis's findings, they may organize a second relief package for members at some point in the future.