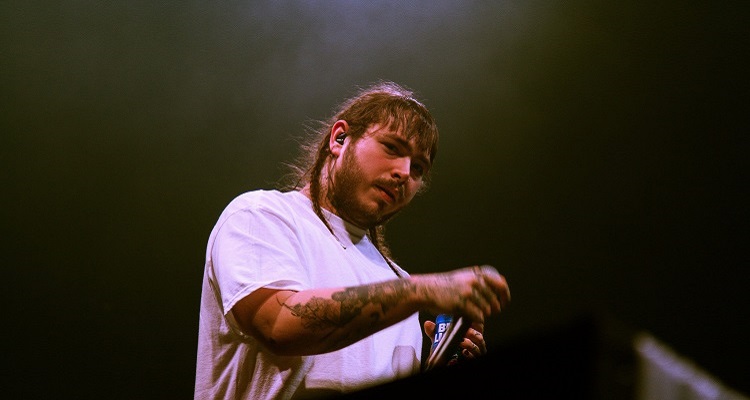 Post Malone has filed a lawsuit against Tyler Armes, the individual who claims that he co-wrote "Circles."
Armes, for his part, submitted a complaint against Post Malone. Both filings were finalized yesterday; Post introduced his grievance in a New York court, while Armes brought the matter before a California judge. The latter complaint also named record producer Frank Dukes and Universal Music Group (UMG) as defendants.
Post Malone and his legal team indicated that they had no choice but to take legal action against Armes after receiving a cease-and-desist letter, which called for a songwriting credit on "Circles," as well as a portion of its revenue. Accordingly, Post's lawsuit chiefly aims to settle Armes's songwriter status and halt his requests for royalties.
Importantly, Post Malone admits in his filing that Armes was present for an early "Circles" songwriting session, but also claims that he didn't help craft the work or make any meaningful contribution to its creation. As an interesting aside, Armes alleges that Post Malone's manager initially offered him five percent of the "Circles" royalties and no songwriting recognition, before withdrawing the offer in response to Armes' efforts to lobby for a larger share and a writer's credit.
On August 31st, 2019, Tyler Armes published an Instagram post celebrating the imminent release of Hollywood's Bleeding (the album that "Circles" appears on) and reminiscing about the "all night studio session in Toronto" that led to the completion of "Circles."
Armes insists that he wrote (and suggested) elements of the track's guitar and bass parts, and that Post Malone himself recognized the value of his creative assistance.
Outside the courtroom, to entertain fans, raise money for COVID-19 relief, and have fun, Post Malone is organizing a celebrity beer-pong tournament (called "The Ballina Cup") that's expected to air live on Instagram.
Former NFL star Rob Gronkowski (along with his girlfriend), rapper MGK, and Cincinnati Reds pitcher Trevor Bauer are among those who have reserved spots in the competition.