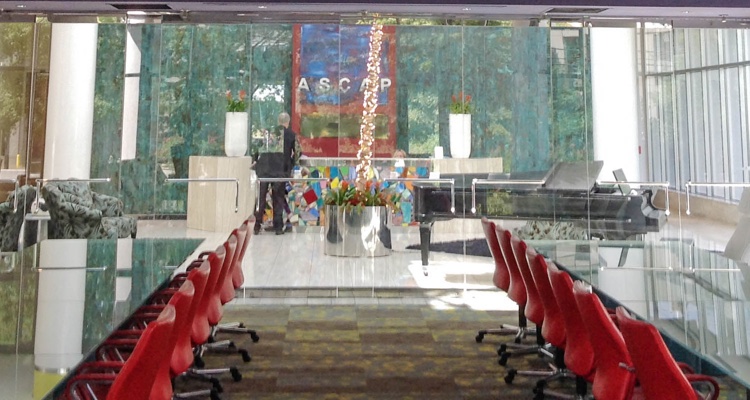 More smoke is emanating from ASCAP HQ — and it doesn't look good for songwriters.
Last week, we first reported on a leaked ASCAP memo sent to hundreds of thousands of members, one that pointed to serious disruptions in the US-based performance royalty marketplace. The letter, from CEO Elizabeth Matthews, described significant drops in collections due to COVID-19 shutdowns. It also warned that songwriter payments would be delayed by weeks.
The serious drops being witnessed in performance royalty revenue aren't surprising, unfortunately. The broad shutdown of 'non-essential' physical stores, venues, offices, and other public places means that no music is being played — and therefore, no public performance revenue is being collected. But why is ASCAP delaying its payments from plays that occurred during the third quarter of 2019 — i.e., more than six months ago?
ASCAP has refused to comment on the matter, while insiders report that top executives like CEO Matthews and President Paul Williams are declining to take pay cuts to weather the storm. That's in sharp contrast to reactions by other major industry execs. For example, just this morning, Live Nation CEO Michael Rapino agreed to forego his multi-million dollar salary, a move that follows similar announcements by top executives at Disney, iHeartMedia, and CAA. Even worse — ASCAP is now forcing its own songwriters to forego their payments — while executives are receiving their healthy paychecks and benefits on time.
Now, there's more information being leaked on this situation.
It now appears that ASCAP isn't making its member publishers wait for their royalties — just their songwriters and composers.  According to a letter sent by the aforementioned Williams to member publishers, dated 'March 2020,' payments for the third quarter of 2019 were sent out without problem.
"Dear ASCAP member," the seemingly routine letter opens. "Enclosed is your first domestic publisher statement of the year, reflecting US performances of your music between July and September of 2019. This distribution also includes royalties from our annual surveys of symphonic, recital and educational concert performances." We're presuming a check was also included (or amounts wired).
That, according to our sources, is completely different than the letter sent out to songwriters and composers, a group that typically controls a limited catalog (unlike a publisher, which would oversee far greater song collections, even vast catalogs).
At this stage, it's unclear where mega-publishers like Sony/ATV, Warner Chappell, and UMPG stand in this, though it's likely they've been properly paid.
Sadly, the reasons for the uneven payments could be calculated: publishers have staffers to make sure that public performances are verified and paid on time. They also have lawyers and industry connections, which most individual songwriters and composers lack.
More as this develops.  Written while listening to Mija.