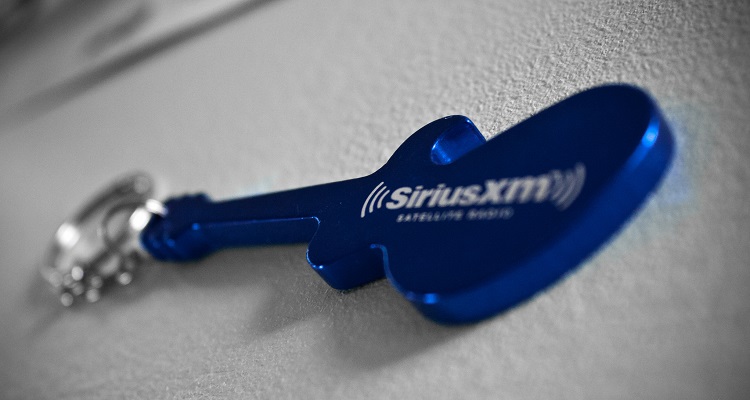 Despite the economic strain of the coronavirus (COVID-19) crisis and the loss of 143,000 net subscribers, SiriusXM turned in a strong financial performance during 2020's first quarter.
Today, SiriusXM officials revealed their company's Q1 2020 fiscal data in an earnings report, which was shared with Digital Music News. The New York City-based radio heavyweight added some 69,000 net new self-pay subscribers during this year's first quarter, though its stable of paid promotional subscribers (those who receive free SiriusXM trials with their newly purchased vehicles) fell, predictably. Specifically, the company's paid promotional subscriber total decreased by about 406,000 from 2019's first quarter, to roughly 4.7 million.
SiriusXM added approximately 857,000 traffic users during 2020's first quarter (compared to Q1 2019, once again), and its subscriber total neared 35 million. Due to an overall uptick in subscribership, as well as a small boost to the average earnings per user, SiriusXM's first-quarter revenue grew by six or so percent, to $1.6 billion, and gross profit experienced a seven percent hike, to $992 million.
As a whole, SiriusXM parted with 143,000 net subscribers during January, February, and March of this year.
Pandora Radio, for its part, turned in a less impressive, albeit solid financial performance during 2020's first three months. Advertising revenue surpassed $240 million, up four percent from Q1 2019, but overall revenue grew just one percent, and monthly active users fell from 66 million to 60.9 million. The report partially attributed the latter decreases to the expiration of a promotional agreement with T-Mobile last year.
Finally, SiriusXM execs recognized the far-reaching economic impact of the COVID-19 pandemic and detailed the ways in which the crisis could affect their company's fiscal performance and profitability.
At the time of this writing, SiriusXM's stock, traded under the symbol SIRI, had experienced a nearly three percent increase on the day, with the company's per-share price hovering around $5.75. In the immediate wake of the pandemic's domestic onset, SiriusXM shares dipped as low as $4.11.
Last week, Digital Music News was first to report that SiriusXM CEO James Meyer earned a staggering $18.8 million in 2019, most of which derived from bonuses and stock awards. And speaking of well-paid people at the satellite giant, Howard Stern's current SiriusXM contract is set to expire this December, and the veteran radio host recently indicated that he's open to re-upping with the company.