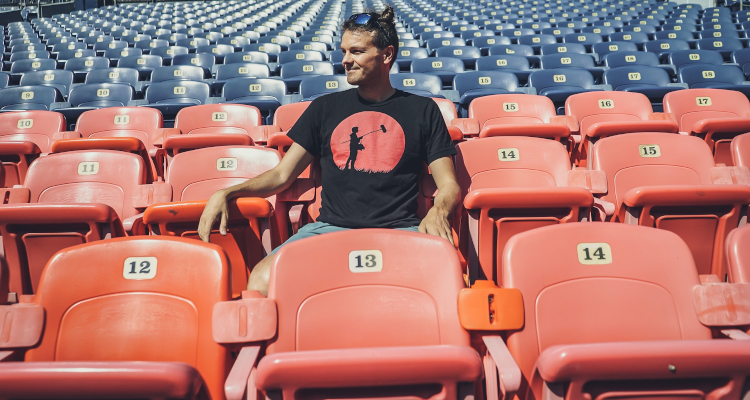 Large-gathering bans, social-distancing guidelines, and concern for attendees' health have brought the live-event industry to a standstill. Nevertheless, former Bishop Gunn frontman Travis McCready is set to entertain Arkansas fans with the world's first socially distanced concert.
McCready's performance will take place at eight o'clock next Friday evening (May 15th), from TempleLive in Fort Smith, Arkansas. Tickets cost $20 apiece and are available for purchase via Ticketmaster.
An array of social-distancing measures and safety precautions have been arranged for the "intimate solo acoustic performance." Everything will comply with the large-venue reopening guidelines unveiled by Arkansas Governor Asa Hutchinson on Monday. Though TempleLive boasts a capacity of 1,100, it intends to admit just 229 fans to McCready's set, and attendees will be seated throughout the venue to limit personal contact.
TempleLive employees will take attendees' temperatures upon arrival, in addition to frequently disinfecting "touch points" such as door handles and monitoring restrooms to assure that they're being used by no more than ten guests simultaneously. In compliance with Centers for Disease Control (CDC) guidelines, the seating area's walkways will allow only one-way traffic.
And in a final, all-encompassing effort to keep the novel coronavirus away from TempleLive, foghorns will circulate an antibacterial solution through the seating area prior to McCready's concert and other upcoming shows.
Having burst onto the music scene in 2016, Natchez, Mississippi's Bishop Gunn has developed a relatively sizable fanbase. However, the band separated back in February, due to "internal issues" – hence why Travis McCready is spearheading the socially distanced concert initiative on his own.
Admittedly, even if it's successful, the performance will provide few answers and possible solutions for music-festival organizers, whose events involve thousands of guests and substantial numbers of performers.
That said, the undertaking will safely entertain fans, get McCready back on stage, help out TempleLive financially, and, perhaps most importantly, shed light upon a possible path forward for artists and indoors venues that have been forced to call off their upcoming events because of the coronavirus crisis.