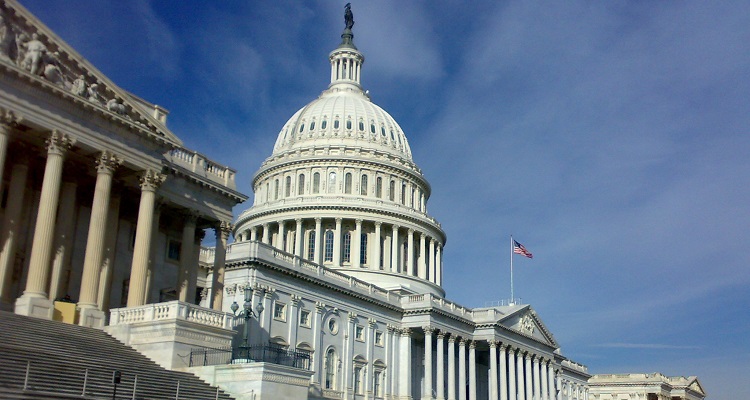 46 film and music organizations have submitted a letter to Congress highlighting perceived shortcomings in the $2.2 trillion CARES Act, as well as possible ways to address these points in future economic-aid legislation. The letter points to a seriously dire financial situation for creative professionals.
The Artists Rights Alliance (ARA), Broadcast Music, Inc. (BMI), the Recording Academy, the Recording Industry Association of America (RIAA), and SAG-AFTRA are among the groups that signed off on the letter, which was addressed to House Leader Nancy Pelosi (D-CA) and Senate Leader Mitch McConnell (R-KY), as well as House Minority Leader Kevin McCarthy (R-CA) and Senate Minority Leader Chuck Schumer (D-NY).
A copy of the message was shared with Digital Music News.
The correspondence begins by thanking the congressional leaders for their "continued effort" to aid those being affected by the coronavirus (COVID-19) crisis, including via the CARES Act and the Paycheck Protection Program (PPP). Then, the letter states that the virus will impact the entertainment industry even after nonessential business closure orders are eased, because of "the social interaction inherently necessary for the creative industries to operate."
From there, the organizations proceed to voice their specific grievances with Congress's multitrillion-dollar aid initiatives to date.
First, the text emphasizes entertainment industry professionals' widespread ineligibility for unemployment assistance. The reason is that many entertainers and musicians have mixed income – meaning that they receive traditional W-2 paychecks while also benefiting from 1099 compensation (royalties, gigs, etc.). For several reasons, many of these individuals have been unable to receive unemployment benefits, per the letter.
Next, the letter calls for Congress to offer Paycheck Protection Program loans to self-employed persons and independent contractors, in addition to small businesses.
Third, the document explores perceived issues with the Small Business Administration's PPP eligibility requirements, with a particular focus on Schedule C form stipulations. Finally, the letter dissects the effects of the Economic Injury Disaster Loan (EIDL)'s $1,000-per-employee limit, because a large portion of independent contractors have zero full-time employees.
In closing, the letter states: "We trade in imagination, but the reality of our situation is dire… On behalf of the hundreds of thousands of us across the country, thank you for your understanding and your action."
At the time of this writing, none of the addressed congressional leaders had yet responded to the letter.