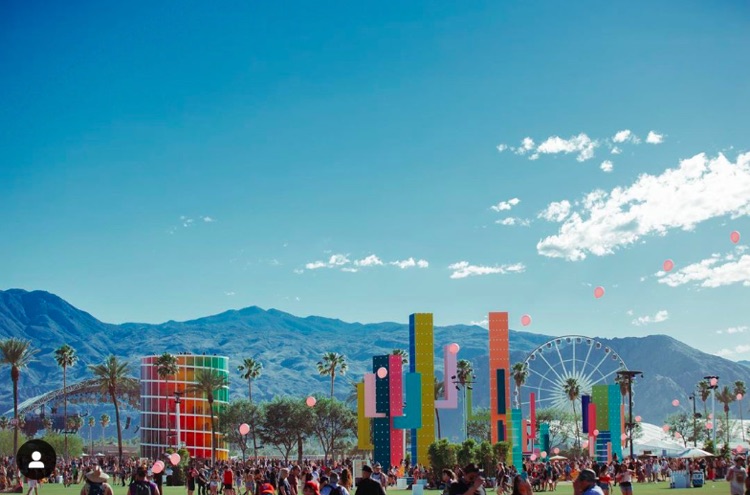 In March 2019, a federal judge dismissed a case concerning Coachella's "radius clause," which defines relatively stringent and restrictive terms that artists must abide by to perform at the famed festival. Now, an appeals court has overturned the ruling, and the lawsuit is back on.
Judge Mary M. Schroeder, Judge Paul J. Watford, and Judge Andrew D. Hurwitz, of the U.S. Court of Appeals for the Ninth Circuit, heard and decided upon the Coachella matter. A copy of the corresponding legal filing was shared with Digital Music News.
To recap, Coachella's "radius clause" stipulates that artists who perform at the annual Indio, California, festival – including recent years' headliners like Beyoncé, The Weeknd, Ariana Grande, and Tame Impala, to name just some – have to forego playing other North American music festivals, as well as "hard ticket" concerts in Southern California, between December 15th and the start of May.
Additionally, the "radius clause" maintains that Coachella performers must wait until after January (when the festival announces its lineup) to reveal their other scheduled appearances at festivals in 45 of the 50 U.S. states, besides specifying any of their own tour stops that will take place in California, Arizona, Washington, or Oregon.
District Court Judge Michael Mosman dismissed the lawsuit with prejudice because he didn't believe that it identified a legal violation against smaller festivals (including Soul'd Out Productions, the Portland-based promoter that submitted the matter).
The aforementioned three-judge panel, however, felt that the case was worth a second look. Stating that they "think the court erred" by tossing the suit "for lack of standing," the judges voiced their opinion that Soul'd Out Productions "alleged a concrete and particularized injury" despite its not being part of Coachella and AEG's performer contracts.
The Ninth Circuit Court of Appeals ruling proceeded to indicate that Soul'd Out aims to "vindicate its own rights," not those of the artists themselves, in the case.
At the time of this writing, AEG/Coachella hadn't responded publicly to this courtroom development. Coachella 2020 has been postponed until October because of the coronavirus crisis, but its future is uncertain, especially because California is weighing a live-event ban that would nix crowd-based performances through 2020.