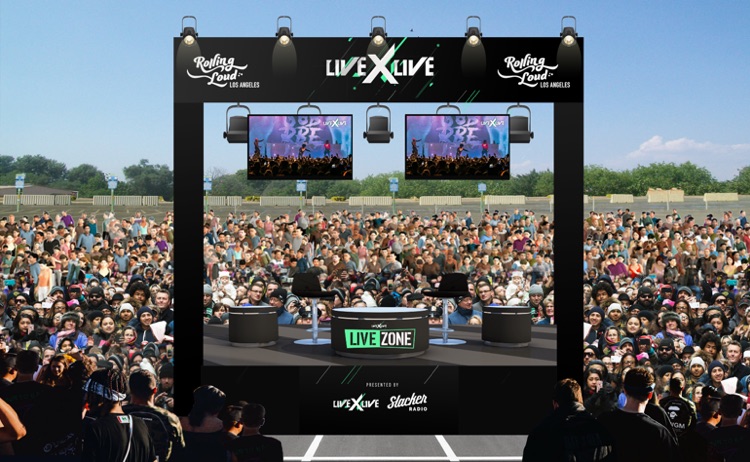 After initially refusing to return its $2 million Paycheck Protection Program (PPP) loan, LiveXLive appears to be reconsidering its next moves.
Just yesterday, SEC filings revealed that LiveXLive — a publicly-traded live-streaming company with a market valuation of roughly $200 million — had received a $2 million Paycheck Protection Program loan from the U.S. Government.  The discovery followed a string of high-profile companies returning their PPP grants — including 'small businesses' like the Los Angeles Lakers and Shake Shack — though LiveXLive appeared adamant about keeping their COVID-19 stimulus loan.
The company flatly told Billboard that it had no plans to return the loan, despite a high chance of receiving a federal audit from the U.S. Treasury, SBA, or other federal agencies.  But strangely, LiveXLive has refused to offer the same statement to Digital Music News — even after being asked twice — a situation that strongly suggests that the company is reconsidering its stance.
In a series of angry emails, LiveXLive representative Jocelyn Johnson lambasted Digital Music News for reporting that the company had refused to return the loan.  But strangely, Johnson refused to affirm whether the company was keeping the funds or returning them to the federal government.
"I did not say to you on email that we were not giving back the funding," Johnson told DMN in an email that slid into all-caps multiple times. "This is a blatant lie in your story. [It] must be fixed."
But the 'blatant lie' was merely a reference to Billboard's story, which flatly reported that LiveXLive wasn't returning the loan, citing an unnamed spokesperson (which was likely Johnson).  When asked for the second time whether LiveXLive was returning the funds, Johnson declined to respond.
Johnson also ripped into Billboard's report on the PPP loan while accusing the publication of sloppy facts and bias.  Johnson demanded that we "read [Billboard reporter Dave] Brooks' updated version and start reporting your own facts instead of relying on a factually incorrect slanted piece that Billboard ran," while continuing: "I told you that there were dozens of errors in his story."
We subsequently followed up with Billboard, who broke the story on LiveXLive's PPP loan.
At present, the 'updated version' only contains two updates, including a clarification that LiveXLive's PPP loan was $1.9935 million, instead of the 'approximately $2.0 million' cited in the SEC filing.  That threshold could prove critical: earlier, Secretary of the Treasury Steven Mnuchin promised to audit all PPP loans of $2 million or above, ostensibly giving sub-$2 million loans a free pass.
But that's no guarantee, especially with federal guidelines constantly changing as issues of abuse and fraud continue. Part of the problem is that LiveXLive completed an $18 million acquisition of podcast company PodcastOne just weeks after receiving the PPP tranche.  As part of the PPP application process, companies must pledge that they need the forgivable loan because of hardships caused by COVID-19, and do not have access to other forms of capital.
The PodcastOne acquisition was an all-stock deal, though the cash component was likely north of $1 million, if not more than $1.5 million.  Johnson countered that the deal isn't slated to close until June, while claiming that 'we did not utilize cash liquidity' to seal the deal.
More as this develops.