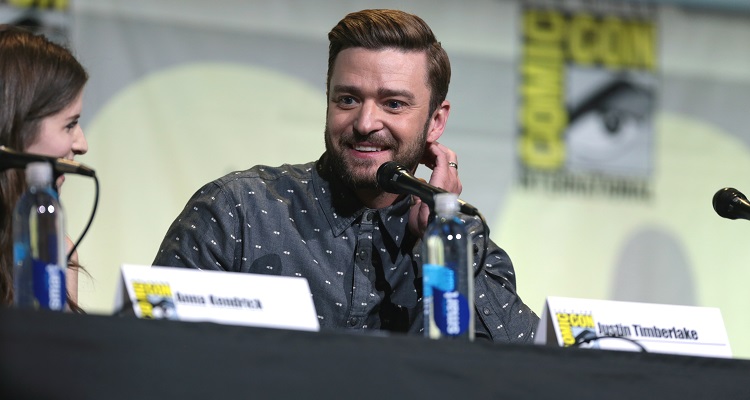 Yesterday, Digital Music News was first to report that Justin Timberlake was among the many artists and entertainment industry professionals who had donated to the Minneapolis Freedom Fund, which is paying protesters' bail costs. Now, the 39-year-old is facing a serious backlash for doing so.
Two days back, Justin Timberlake ignited the controversy by tweeting: "Please join me in supporting the Minneapolis protestors by donating to the @mnfreedomfund. The freedom fund is combatting the harms of incarceration by paying bail for low income individuals who cannot otherwise afford: https://minnesotafreedomfund.org."
Though a portion of fan, celebrity, and media responses to the message were positive — Timberlake thanked one Lindsey Yok for posting a screencap of her donation, and she subsequently indicated that some Twitter users pushed back against her making a contribution — a large number of the staggering 48,500 or so follow-up messages appear to be negative.  The blowback spanned a huge range of right-leaning opinions, peppered with ample graphic footage and images.
For reference, in all of April and May, Timberlake's second most popular message elicited just 944 or so responses.
In terms of the Minneapolis Freedom Fund post, one individual asked Justin Timberlake: "Why not raise money for the business owners who had their dreams destroyed?"
A frustrated pro-Trump Twitter user wrote: "Here in Charleston, they have beat up store owners only trying to protect their livelihood! They also set a furniture store on fire, and firefighters had to go in and risk their lives to put it out! Years ago here, nine firefighters died trying to put out a furniture store fire!"
More concisely, a different fan yet said: "I have lost all respect for Justin Timberlake!!!" Additionally, quite a few of the responses included graphic footage showing innocent bystanders, shopkeepers, and residents being assaulted by violent elements of the protests.
Justin Timberlake has largely remained silent on Twitter, apart from the aforementioned responses to those who donated and a retweeted message from NBA star Lebron James.
In the music industry, the Big Three record labels (and their affiliates) have rallied around "Black Out Tuesday" as a means of protesting violence against African Americans. This morning, we reported that Universal Music Group CEO Lucian Grainge had formed a social justice task force.
A preliminary report from The Associated Press revealed that police arrested approximately 4,400 protesters across major American cities this weekend. However, it bears mentioning that some of the hardest-hit locations reported relatively few arrests. For instance, only 155 arrests have been made in Minneapolis, Minnesota, where protests initially appeared, per AP.